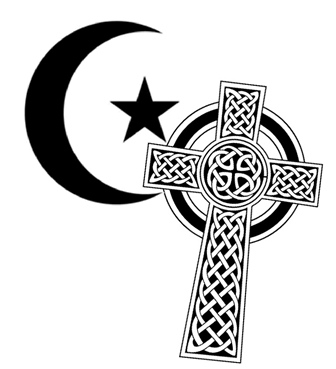 Acknowledgements
MUSLIM CHRISTIAN DIALOGUE PROJECT STEERING GROUP MEMBERS
Kathy O'Connor
Chairperson, Integration Centre Southwest Integration Officer
Emer McCarthy
Secretary and Cork Integration Project Coordinator
Nura Hagi
Somali Human Rights Advocacy Group in Ireland (SOHRAGI)
Sheikh Ihab Ahmad
Imam, Blarney Street Mosque
Abdelkarim Abdullah
Cork Muslim Society
Fr Sean O'Sullivan
Roman Catholic Diocese of Cork and Ross
Rev Daniel Nuzum
Church of Ireland Diocese of Cork, Cloyne and Ross
Gerard Forde
Cois Tine, SMA Justice Office
The Muslim Christian Dialogue Project and this Resource could not have been completed without the participation and contributions of many people. We are grateful to all who attended and participated in project events and meetings in Cork, Dublin and Limerick over the last two years. The learning from these events has been incorporated in this resource.
Thanks to all the members of the Steering Group who for more than two years provided guidance, expertise and many practical suggestions.
A number of individuals also assisted by giving of their time, expertise, advice and in helping organise and run events. I am grateful to: Sheikh Umar Al-Qadri, Moawia Eldjack, Adrian Christea of Dublin City Interfaith Forum, Fr Angelo Lafferty SMA, Dr Chris Hewer, Rev Dr Keith Scott, members of the Mid-West Interfaith Network, Karen McHugh and Abed Aldakar of Doras Luimni. Thanks also to Ciara Flanagan our POBAL Project Officer for her on-going support, encouragement, guidance and patience.
Special thanks are reserved for a number of people and organisations. Firstly, to the Society of African Missions (SMA), especially Fr Fachtna O 'Driscoll whose direction instigated Cois Tine's work in the area of Christian Muslim Dialogue. Thanks also to the SMA for providing match funding and for allowing the use of staff time beyond what was originally envisaged when the project began.
We are also grateful to the Integration Centre for allowing the participation of Kathy O 'Connor, their Southwest Integration Officer, who served as Steering Group Chairperson, Workshop Facilitator and Editor, thus making a major contribution to this resource and to the project in general.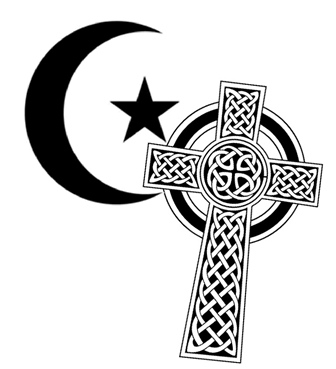 Thanks also to NASC the Irish Immigrant Support Centre for their role as lead partner in the Cork City Integration Project, for managing administration and monitoring requirements and also for their help in organising and running events in Cork City.
Finally a special word of thanks to Kathy O 'Connor and to Emer McCarthy whose genuine interest, commitment and work for the project was beyond the requirements of their employment. Their help was invaluable and greatly appreciated.
G. Forde
To move on to Foreword by Seikh Dr Umar al-Qadri click here