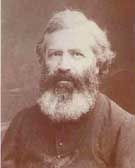 The Society of African Missions (SMA) was founded on 8 December 1856 in France by Bishop Melchior de Marion Brésillac. From then until 1912 the SMA, with members from several European countries, was under the direct authority of the SMA Superior General in Lyons.
Dublin-born Fr James O'Haire was ordained in All Hallows, Dublin and worked in Cape Town. There he met French SMA's who were working in South Africa. Fr O'Haire visited the Superior General and Co-Founder of the Society, Fr Augustin Planque, and encouraged him to establish an SMA House in Ireland to recruit Irishmen for the missions in South Africa. Fr O'Haire sent some Irish candidates to Lyons. Thus Irish men have been part of the SMA since 1876.
Fr Planque, pictured left, sent Fr Francois Devoucoux SMA and a seminarian, Claude Pagnon, to Cork in May 1877. They stayed with Fr O'Haire at Lough View on Old Youghal Road. By October 1877 the two priests were living in Elm Grove, Ballyhooley Road. This was the site for the Apostolic School where students would be prepared for exams in order to proceed to Lyons for training as SMA Brothers or priests.
By 1879, negotiations were well underway to acquire the five acre Blackrock Road property. That year also saw the first ordination of an SMA in Ireland when Claude Pagnon was ordained by Bishop Delaney in the Ursuline Convent, Blackrock Road on 26 July.
From the beginning, the SMA has always relied on lay support. One of our earliest benefactors was a Yorkshire man, Thomas Hinsworth. In 1880, he gave at least £7,700 to help cover the costs of building the Church and adjoining College. Hinsworth's support was critical in the establishment of the SMA in Cork.
The Church, to be used as a seminary chapel, and the original St Joseph's building were completed in 1882. It was forbidden to hold public services in the chapel. However, four years later, following pressure from the local people the chapel was 'opened' to the wider public by the new bishop of Cork, Bishop O'Callaghan OP.  The 'Office building' at the back of the Blackrock Road property also dates back to this period though the exact date is unclear. This building served for a period as a students' dormitory. Both it and St Joseph's appear on a 1906 map.
In 1883, Fr Planque sent a Swiss SMA, Fr Joseph Zimmerman, pictured left, to lead the work in Ireland. Fr Zimmerman saw that having some property in Cork would help to bring in a steady income for the upkeep of the Irish branch of the Society. And so properties were acquired on Blackrock Road (for houses) and houses on Ballyhooley Road. The Society also bought St Joseph's Cemetery from the Capuchins. Over the years these properties were disposed of to help with the growing cost of mission work in Africa.
Fr Planque visited Blackrock Road in 1887 and an American SMA seminarian, Peter Schenkel, acted as his translator as Fr Planque was not "well-versed in English". Schenkel was ordained to the priesthood in Cork on 29 April 1888.
In February 1889 Fr Zimmerman went to the US to raise funds to help pay off the cost of buying the Wilton property. Fr Michon was left in charge. On 23 March 1889 the SMA staff and students moved from Blackrock Road to Wilton.
The OLA Sisters remained in Blackrock Road. Founded by Fr Planque in 1876, the Sisters came to Cork at Fr Zimmerman's request in 1885. Eight years later there were more than 25 Sisters and Novices living in Blackrock Road. In 1909 they moved to temporary accommodation at Summerstown, adjacent to the SMA Wilton property. They moved to their present Convent at Ardfoyle, Ballintemple in 1913.
1889 was also the year when another significant SMA benefactor first made
contact with the Society: Llewellyn Blake, a landowner in the west of Ireland. His property at Ballinafad, Co Mayo became the Sacred Heart College and a second property, at Cloughballymore, Co Galway, served as a Novitiate and Philosophy School for the Society.
In 1907, Fr Zimmerman asked permission for the Irish SMA group to have their own leadership structure, independent of the direct control of the Superior General and Council in France.
Two years later Blackrock Road was designated as a centre for Philosophy and Theology studies. Thus it became Ireland's first Major Seminary dedicated to the Missions and was officially opened on 20 September 1909 with four professors and fourteen seminarians. A notable feature of this seminary was that Bishop Mangan of Kerry made available two priests for the teaching staff. At the same time, Archbishop Healy (Tuam) and Bishop Foley (Kildare) each sent a priest for the Wilton and Ballinafad staffing needs.
From 1909, Blackrock Road and Wilton became the twin hearts of the SMA presence in Cork.
A picture of the old entrance to Blackrock Road
From early on in his time in Ireland, Fr Zimmerman saw the need to establish the Irish SMA group as an independent Province. He repeated this request to the authorities in Lyons and Rome several times before it was conceded. On 20 September 1910, Fr Stephen Kyne, a native of Hollymount, Co Mayo, succeeded Fr Zimmerman as Superior in Ireland.
Since 1906, Fr Kyne (pictured) had been the Prefect Apostolic of Liberia, one of Africa's most difficult mission areas due to the inclement climate. He was recalled to Ireland in 1910 because Pr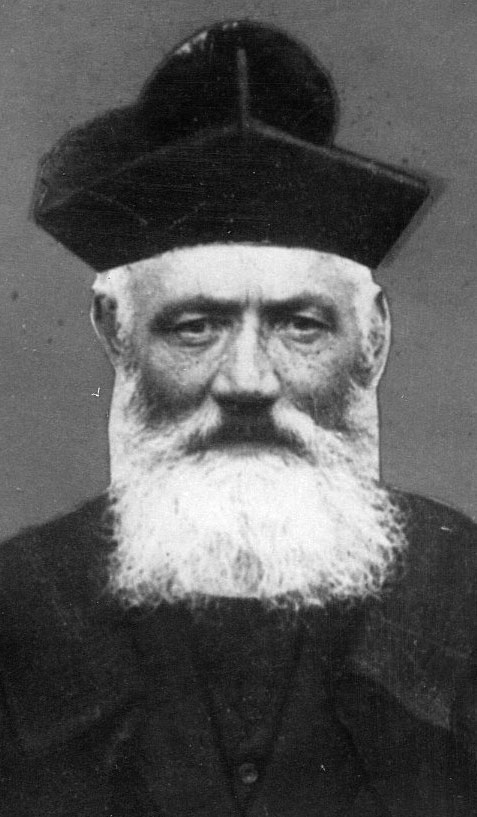 opaganda Fide had decided to make Ireland a semi-independent part of the SMA and he was to be its first Superior.
On 15 May 1912, Bishop Paul Pellet, the SMA Superior General, formally erected the Irish Province as a separate branch of the Society. It was the first such unit of the Society. Fr Zimmerman had already left Ireland and was assigned to the SMA mission in Savannah, Georgia, USA. Sadly, due to failing health, he was unable to accept the invitation of the Irish Provincial Superior to return to Ireland and live out his final years among the Irish for whom he had laboured so long and so well. He died in Savannah in July 1920.
In 1913, Fr Leo Hale Taylor SMA (later Archbishop of Lagos, Nigeria) founded Ireland's first Mission magazine, The African Missionary.
Fr Kyne resigned in 1913 due to ill health and was replaced by Fr Maurice Slattery, a native of Laccamore, Abbeydorney, Co Kerry. Fr Slattery was to go on to become the first Irishman elected to the office of Superior General, serving from 1937 – 1947. It was during his tenure that the SMA Headquarters was moved from Lyons to Rome.
The Irish Province now numbers 120 members most of whom are retired and living in Ireland.   Since the mid 1980's the Irish Province, as well as continuing its missionary work in Africa, has also committed priests and finances to support the new units of the Society, in Africa, India, Philippines and Poland.  Irish SMA priests have been teachers in our Formation Houses where young men are trained to continue the specific missionary apostolate of the Society of African Missions.
Already, these newer SMA units have trained and ordained over 300 priests and have their own leadership structures. They also have over 350 students in training for the Missionary Priesthood. Though the number of Irish members continues to decline we look to the future with hope, as the mantle is passed on to a new generation of missionaries.
To view a Documentary Film about the beginning of the SMA in Ireland click here