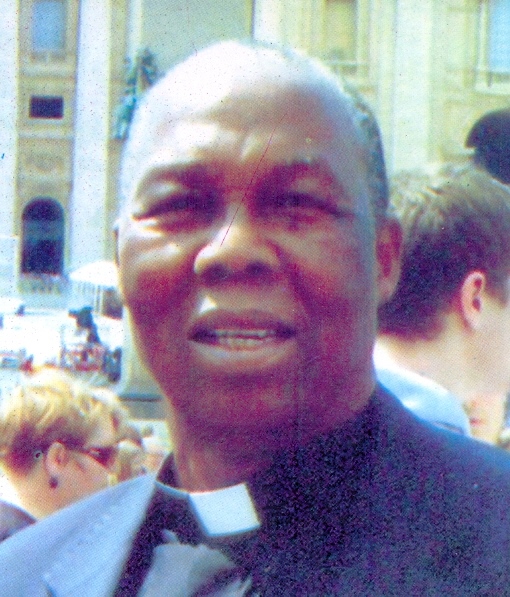 The death has taken place at the UBTH [University of Benin Teaching Hospital] Benin City, Nigeria, of Monsignor Joseph P. Omesa, aged 67 years. Monsignor Omesa had been vigorously battling with cancer since it was first diagnosed fifteen years ago.
He was born into a Baptist family on 15th July, 1948 at Iraokhor in Fugar, Etsako West in Edo State and the young Joseph began his elementary education at Sacred Heart Primary School at Agenebode. He then enrolled at St. John's Grammar School, Fugar and later moved on to complete his secondary education at Edo Boys High School, Benin City.
He was converted to Catholicism during his secondary education and was already showing his incipient pastoral instincts when he acted as a catechist and established a Mass Centre at the school. After secondary school he was employed as a cook by the late Bishop P J Kelly, SMA, a man whom Joseph Omesa admired greatly and for the past ten years he has been actively involved in promoting the cause for Bishop Kelly's Canonisation, the while drawing people's attention to 'Bishop Kelly of Western Nigeria', a biography authored in 2006 by Fr. Michael O'Shea, SMA. Shortly after Easter this year, as Monsignor began to feel more acutely the strain of the past fifteen years eating into his resilient spirit, he was determined to pay a final visit to Ireland to pray at Bishop Kelly's grave. He was looked after during his stay in Cork by Fr. Richard Wall and was grateful for the hospitality of all the priests and staff at the SMA House in Wilton where he stayed.
On completing his studies at Ss. Peter and Paul Major Seminary, Ibadan he was ordained by the Apostolic Delegate, Archbishop Sergio Pignedoli, at Ogbe Stadium, Benin city on 8th December, 1974. He often recalled the help he received during those days from the OLA Sisters, in particular Sr. Aidan O'Sullivan, OLA (who died on 3rd November, 1991), at the time Directress of Religious Education in the then Bendel State. They spent hours clearing up the Stadium after the ordination before leaving Benin late in the evening to reach the village at 2am to prepare for the First Mass later in the day.
For the past forty-one years Monsignor Omesa has worked tirelessly in various capacities in the Archdiocese of Benin City but is best remembered for his involvement in and commitment to pastoral ministry, especially in Uromi and Benin City where he left impressive legacies in a number of parishes. In his manner and mien Monsignor Omesa was an extreme apostle of directness and was on occasions known to ruffle a number of feathers, including a few SMA ones. In spite of the occasional skirmish while he was the Chancellor of the Diocese he remained an unapologetic admirer of the example and the achievements of the SMA priests that laboured down the years in the Mid-West. For years he remained convinced that the SMA should return to the Archdiocese (the last SMAs to work in Benin city Diocese, Brian O'Kane and Willie Cusack, had left in 1985) and almost singlehandedly Monsignor pulled the strings which led to the return, after an absence of twenty-four years, of the SMA to the Diocese in March 2009.
The SMA was entrusted with responsibility for a new parish called St. Andrew's, Ugbighoko, Upper Ekenwah Road. Father Augustine Onwuzurike was given the pastoral responsibility for St Andrew's. He was joined there by Fr Peter McCawille SMA who was responsible for the SMA Family Vocations Movement, which seeks to encourage people to pray for vocations to the SMA and to assist financially in their training at the SMA House of Studies in Ibadan and the Preparatory programme centre in Kagoro, Kaduna State. Fr Onwuzurike and Fr McCawille are now responsible for the administration of the SMA Nigeria Region, based in Abuja. On their departure from St Andrew's, the SMA assigned Fr Robert Obro SMA and Fr Celestin Yedeji SMA [Benin Republic] to take care of the parish. Fr Yededji was, in turn, replaced by Fr Bonaventure Koni SMA [Ivory Coast] and the latter is now part of the pastoral team at Holy Family SMA parish, Gaa-Akanbi, Ilorin where he is working with Fr Phonsie Flatley SMA [Kinvara, Co Galway]. For the moment, Fr Obro is alone in St Andrew's.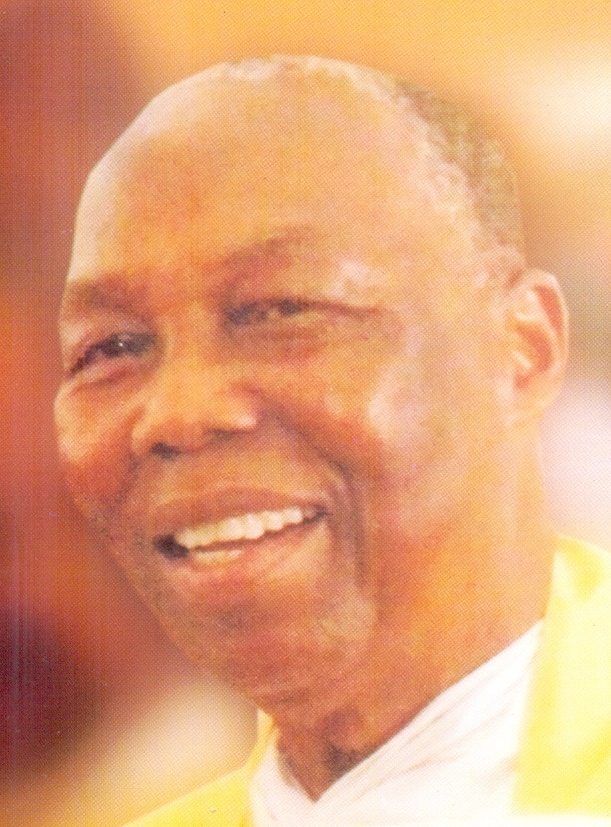 Monsignor Omesa had a personality which was simultaneously confrontational and compassionate, often reflecting the example he got from Bishop Kelly whom he admired to an extreme degree. He had an instinctive tendency to call a spade a spade and wasn't in the least bit reluctant to use it, as was exemplified in recent years by the many projects which he initiated and completed, projects which his close friends instinctively knew clearly indicated that he was a man in a hurry and intuitively conscious of his impending demise. Proactive and passionate, he often wore his heart on his sleeve but equally wore it on many occasions on the inside as well. Buckets of passion were matched by wagon loads of compassion, and he was never found wanting when he happened on anyone in distress or in need of any kind.
The strains that were mounting mercilessly in recent years, strains which he often belittled with a 'smidgin' of carefully guarded humour, began to wear him down. In recent weeks he resigned himself to the inevitable with calmness and acceptance. He died peacefully on Saturday afternoon, 5 September at UBTH hospital, Benin City. After forty-one years of committed and loyal service in the Lord's vineyard he is now at peace in the bosom of Abraham.
Funeral ceremony for Monsignor Omesa
Following concelebrated Mass on Thursday, 17 September, in St Paul's Church, Airport Road, Benin City the mortal remains of Monsignor Omesa were laid to rest in the nearby cemetery at St Paul's Minor seminary. The Principal celebrant was His Grace, Archbishop Augustine Akubueze, and the homilist was Fr Ben Etafo, former Rector of the Ss Peter & Paul Major seminary in Ibadan. Many of the 80+ priests in attendance came from Monsignor's home diocese of Auchi [created in 2002].
May he rest in peace!
with thanks to Fr Peter McCawille SMA, Deputy Regional Superior / Nigeria for his assistance in compiling this report.