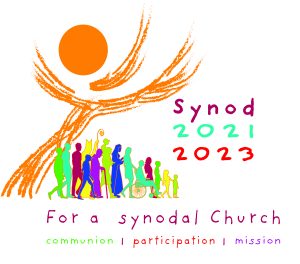 Marie-Laure Abotcha-Boni, is a member of the National Contact team for the Synodal process in Côte d'Ivoire. In an interview with La Croix Africa, Ms Abotcha-Boni stated that there is a crisis in our modern societies and in the Catholic Church. And the contribution of women in addressing that crisis is more important than ever.
Around the world there are meetings taking place in parishes, dioceses to prepare for the 2023 World Synod of Bishops. The quality of these meetings will be vital in ensuring a fruitful Synod. Each and every Catholic should get involved in this process wherever they are. Your voice must be heard. Ms Abotcha-Boni is a founding member of the Mother of Divine Love, the first new ecclesial community to be set up in Côte d'Ivoire, a West African country of some 26 million people of which about 7 million are Catholics.
She spoke with La Croix Africa's Lucie Sarr about the synodal consultations in her country, pointing out the significance of this novel process for the universal Church. You can read the full interview at https://international.la-croix.com/news/religion/african-catholic-leader-says-church-needs-to-better-tap-into-the-qualities-of-women/15534
La Croix Africa: How are these vast consultations going?
Marie-Laure Abotcha-Boni: We estimate that about 50% of Catholics in Côte d'Ivoire, especially in urban areas, have received the information that the Church is having the Synod on synodality. We must admit that we were more or less surprised by this event of universal scope, which means that at the time of the launching of the diocesan phase of the Synod, the various Ivorian dioceses had already chosen the themes for their pastoral year. The parishes also had their action plans. I hope that it will be possible to find a link between these themes for the pastoral year and the Synod theme, because such an event deserves a year of reflection so that everyone can make it their own. One question that can be asked is the following: have people on the ground really understood what is at stake in the Synod? One person, for example, asked me about this, saying that in his parish, he had just been given the Synod questionnaire, but that the explanations he received were not clear enough. This is why, at the level of the Commission that I lead within the national team that's preparing for the Synod, we have told ourselves that a follow-up needs to be done at the level of each diocese so that we can see what is being done. Moreover, we must recognize that our parishes and ecclesial structures are sometimes focused on the needs related to their daily functioning rather than on the Synod. The other difficulty is to see how to reach the populations in rural areas, to bring them into this process, to explain to them the issues of the Synod and to make sure that their concerns are considered and reach Rome. Apart from these two points, it must be said that after the national contact team on the Synod was set up in October, we had a training in November with the vicars general of the various dioceses in Yamoussoukro. We also provided training for the leaders of the various religious congregations present in Côte d'Ivoire, as well as to the chaplains and executive secretaries of the different ecclesial movements and associations at the national level.
You were invited to speak at the January 21-23 Formation Assembly of the Consolata Missionaries. How were you received, as a woman charged with forming male congregations or all-male groups for the needs of the synod?
I met the Consolata Missionaries during a Synod training session for major superiors and they asked me to do a training session for their congregation. I was very well received by these missionaries who were delighted to have a woman speak at their assembly. But it is true that, in our African culture, it is not always a given that priests will accept having to listen to laypeople and women, at least in the areas of their competence (theology and related disciplines). I once had an interesting experience at an assembly of priests in a diocese in Ivory Coast. We were three speakers for a training session. Two priests spoke before me and everything went very well. There was no noise, everyone listened religiously. But when I started to speak, the priests started chatting among themselves. It bothered me, and I didn't understand what was going on. When I later asked a priest in that diocese about it, he told me that it was difficult for the priests to be trained by a lay person, and moreover, by a woman, in a field that they consider to be their own. But I must emphasize that this isn't always the case, since after this episode I still provided training to assemblies of priests who really liked these sessions.
What are your expectations for the Synod, as a woman, lay person and member of a new ecclesial community?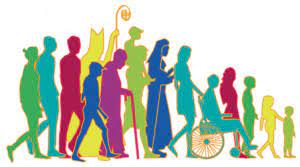 In my community, for more than five years I was responsible for a ministry dedicated to women. I noticed that the women under my responsibility were focused on the primary needs of life. This is certainly legitimate, but in a society and a Church in crisis, women must become more involved in the life of the Church. This is not about the ordination of women, but that women have a potential and a genius. We have qualities that the Church needs. Pope Saint Paul VI, in his message to women at the closing of the Vatican II, said the following: "At this moment when the human race is undergoing so deep a transformation, women impregnated with the spirit of the Gospel can do so much to help humankind from falling." This message is still relevant today.
With thanks to Lucie Sarr and La Croix Africa.