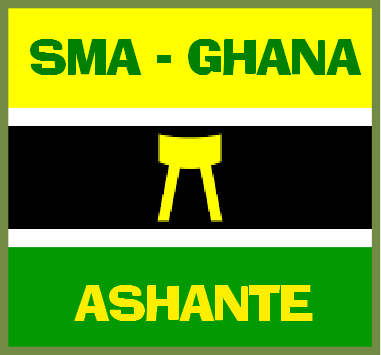 Below is an article published in the Agenzia Fides Newsletter of 11.05.23 concerning the work of the SMA in the Kingdom of Ashanti in Ghana. 
Accra (Agenzia Fides) – Evangelization, formation, health care and interreligious dialogue are at the heart of the activities of the priests of the Society for African Missions in the ancient kingdom of Ashanti.  As missionaries they have worked tirelessly to improve people's lives and spread the message of Christianity to this ancient people.
Speaking to Fides, Father K. René D. Yao, SMA reports that: "The Kingdom of Ashanti, with its capital in Kumasi, is one of the most powerful and influential pre-colonial states in West Africa". Since its foundation in 1856, the SMA has established missions in different parts of Africa, including the Kingdom of Ashanti in Ghana.
"The contribution of the SMA among this ancient population can be seen in their work of evangelization and education. SMA fathers have worked in the region to improve people's living conditions and spread the message of Christianity. They set up schools and health services".
Among the most salient results Father Yao points to is the establishment of the St. Hubert seminary in Kumasi, founded in 1948 to train African candidates for the priesthood. "Many priests emerged from this seminary who are now active in different parts of Africa.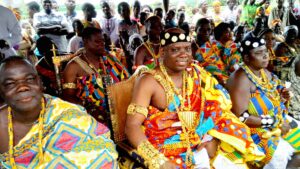 The efforts of the Society of African Missions to promote interreligious dialogue and cooperation in the region are also notable. "They developed important relationships with leaders of other religions and worked together on various projects to promote peace and development".  "As for me – concludes Fr. Yao – I am currently serving in Accra in a project for the deaf, St. Martin Deaf Ministry, but I hope to extend my mission to other regions of Ghana, including the Ashanti Kingdom".
The Ashanti Kingdom was founded in the late 17th century and encompassed much of present-day Ghana and other parts of neighbouring countries. Kumasi was its political and cultural centre and played a key role in the region's history. The city was known for its impressive architecture, including the famous 'Golden Stool', a symbol of the kingdom's unity and power. The Ashanti not only had a rich cultural heritage and a long history of trade and diplomacy, but also a well-developed system of government with a complex hierarchy of chiefs, councils and advisers. They were also known for their military prowess and their armies were feared by neighbouring states. The brave fighters fought many successful wars of expansion and fended off numerous attempts at European colonization. Historically, the Ashanti were also skilled in metalworking, weaving and other crafts, and traded with other states in West Africa and beyond. (RY/AP) (Agenzia Fides, 11/5/2023)