More than 100 people attended the Mass in the SMA Wilton Parish Centre on Saturday, 7 September to give thanks for the Ordination of 25 new SMA priests in 2013. Fr Dominic Anthuvan SMA (from India and a missionary now in Kontagora Vicariate, Nigeria) celebrated the Mass along Fr Michael McCabe (Provincial Leader), John O'Keeffe (Wilton Community Leader) and the FVC Munster Director, Fr Fergus Tuohy. Several other SMA priests attended the Mass and met with our supporters for a cuppa and chat afterwards.
To read an article and see photos from the event click on this link: Wilton celebrates 2013 Ordinations
Here are some more photos from the evening:
A 'cuppa' and buns don't appear by magic! It takes preparation and our thanks to the Midleton Ladies for their work. We enjoyed!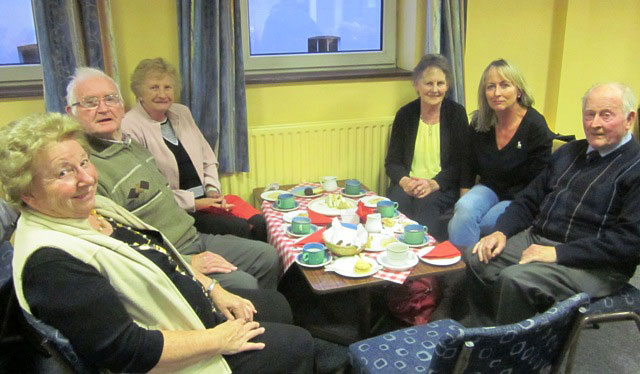 Some Sponsors from neighbouring Rossa Avenue and Farraneens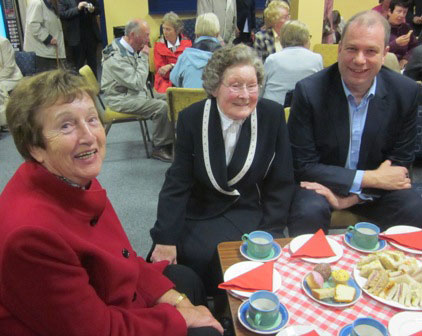 Maureen Doocey with Bridie and Philip O'Callaghan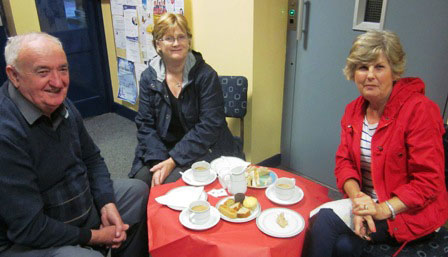 Fr Eddie O'Connor SMA (from Bantry) has a chat with Maureen O'Mahony and Marian O'Sullivan
Fathers John O'Keeffe, Michael McCabe, Dominic Anthuvan and Fergus Tuohy concelebrated the Thanksgiving Mass with our Sponsors.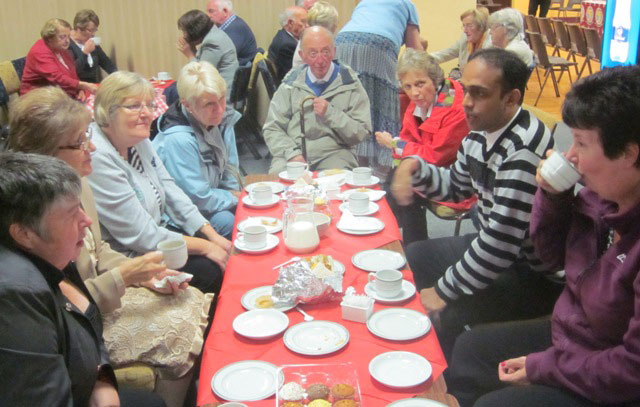 Fr Dominic explains about his life in Shafaci to some of our Sponsors.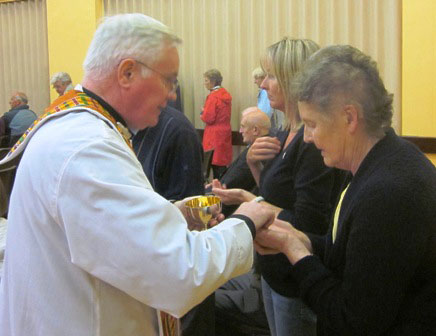 Reception of Holy Communion: God loved us so much He sent His only Son who gave His life for us on the Cross. He asks us to make His love present in the world today. In the words of Fr Dominic about SMA missionaries and our Sponsors:
Some give, by going; others go, by giving.