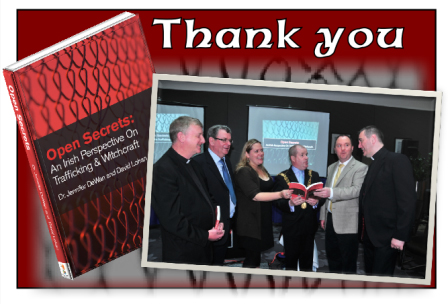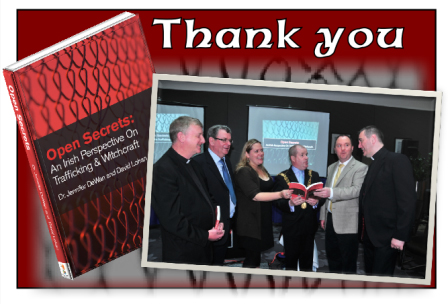 On behalf of all at Cois Tine. Our sincere thanks for your support in the publishing and launching of
OPEN SECRETS an Irish perspective on Trafficking and Witchcraft.
We hope that all who read the book will contribute to the realisation of the aims and hopes expressed in the quotation below.
"We hope that this book will help readers to understand the causes and effects of human trafficking and witchcraft and also encourage discussion and further research. Ultimately, we hope it will help to bring about a caring response that will restore dignity – and undermine – the violent and unjust enslavement that diminishes our human family" (The final sentence of the book)