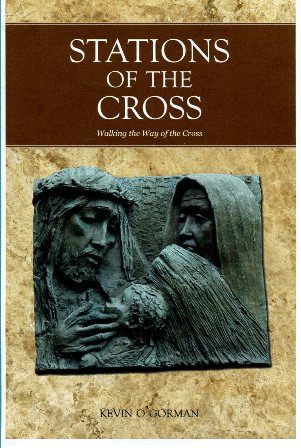 Stations of the Cross
Fr Kevin O'Gorman SMA is a native of Tipperary Town. He joined the SMA in 1976 and was ordained a priest in 1983. His first mission assignment was to Liberia in west Africa. He later transferred to South Africa where he was on the staff of St John Vianney Seminary, helping to train diocesan priests.
In both countries, he was also involved in parish work. During his time in South Africa he was elected as SMA Regional Superior of the international team working there, in Rustenburg, Pretoria and Johannesburg dioceses. He returned to Ireland and joined the staff at the Milltown Institute, Dublin. He now lectures in Moral Theology in St Patrick's College, Maynooth.
With many published articles on moral issues, he is also the author of Saving Sport – Sport, Society and Spirituality.
His latest work, published by Veritas, is a Stations of the Cross, offering a reflective and prayerful space to walk the traditional way of the cross in the light of Gospel values. It provides a meditation on each Station with some Scripture passages and notes to give some food for thought.
The text is beautifully illustrated with photographs from the Stations of the Cross in Holy Cross Abbey, Thurles.
Copies can be bought, at €5.99, in any Veritas shop.