The SMA Summer Camp in Dromantine began over fifty years ago – This year, during August, over 600 participants attended, with two weeks for boys and two weeks for girls.  With plenty of both indoor and outdoor activities, the mixed weather did little to hold back the fun and enjoyment.
Fr Anthony Kelly SMA, who was present for the full four weeks said  "I feel wonderfully blessed to be here in the midst of so many young people in this day and age when young people are going away from the Church."  Days during the camps began with Morning Prayer, followed by Breakfast and then hours jam-packed with games and activities.  During the week there was also Mass, Evening Prayer and times for quiet reflection.  Those present were also informed about the work of the SMA in Africa.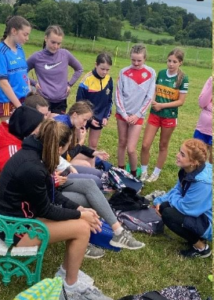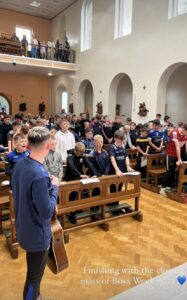 The camps began on Sunday evening with the arrival of the young people. Many were accompanied by parents, who had themselves attended the camps during the 90's and who reported that they greatly valued their experience as a time when they made lasting friends and were instilled with Christian values. They were therefore, happy that their own children could be part of the 2023 Camps. 
Some of those who are now helping to run the camp as volunteers also attended when younger. They too expressed similar sentiments about lasting friendships and the positive value of the formative experience and the faith expressed as part of the programme.  
This year when online booking for the Summer Camps opened it was booked out within two hours!  It will probably be the same next year.