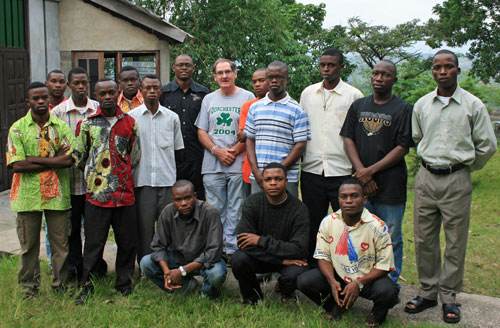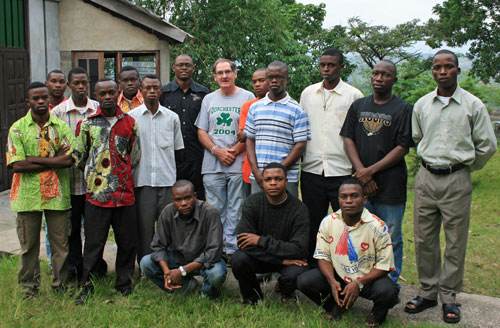 Belgian SMA priests and brothers from the Lyons Province have been on mission in the Democratic Republic of Congo (formerly known as Zaire) for more than 50 years. Today the SMA team working in the the Archdiocese of Kinshasa and the diocese of Kisantu have a much more international flavour. SMA priests from Belgium, France, Togo, Zambia as well as DR Congo itself are working in parishes and training seminarians who wish to join the SMA and be missionaries to other parts of Africa.
To date the Society has ordained 14 priests from the DR Congo. They are now on mission in Benin, Nigeria, South Africa and Togo.
Pictured above is Fr Tom Casey SMA (Emly, Tipperary) with our Congolese seminarians during a visit he made there earlier this year. To Fr Casey's left is Fr Brian Katunansa SMA (from Zambia) who is the Superior of the SMA Formation House in Kimwenza.
The cost of training SMA seminarians is great. If you would like to help us in this work click here for more information.
Alternately, you can click on the Donate Online button on the left of this screen and from the Please choose a cause drop down menu choose choose Training of SMA seminarians. Thank you for your support. It does make a difference.