Fr Michael O'Leary SMA
Parish Priest

Fr Augustine O'Driscoll SMA
Assistant Priest

Sr Nora Lucey OLA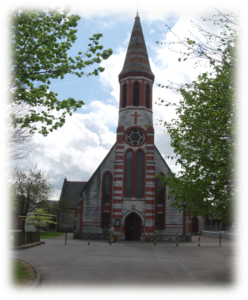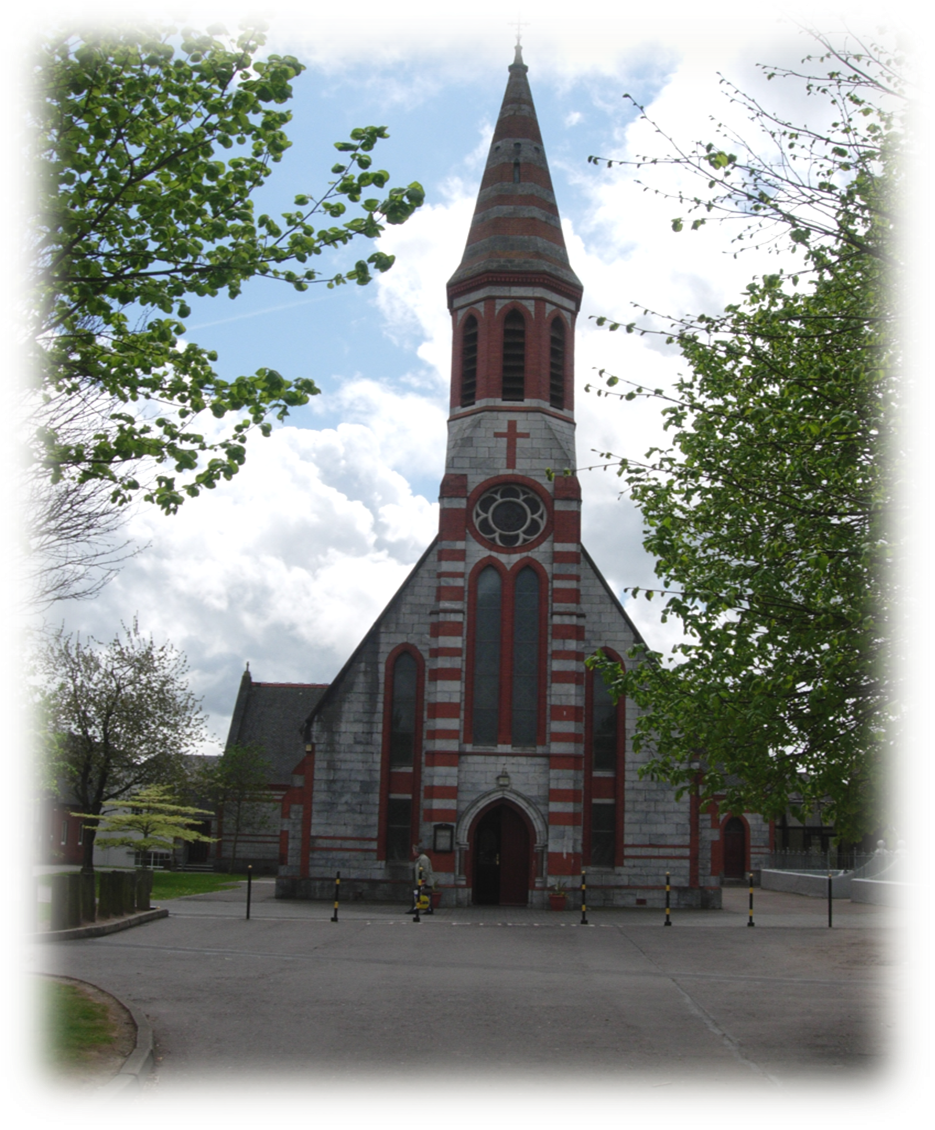 Parish Mass schedule
Monday to Friday: 7.25am, 10am & 5.35pm. Saturday: 10am.
Sunday Vigil Mass (Saturday): 6pm & 7.30pm. Sunday: 9am, 10.30am & 12 noon.
Holydays of Obligation
Vigil Mass: 6pm 
Holyday: 7.25am, 10am, 12 noon & 5.35pm.
Sacrament of Reconciliation – Saturday  10.30am – 11am
PARISH 
WEBCAM – VIEW CEREMONIES LIVE
Connect to Parish Website

here
St. Joseph's Parish Wilton consists of approximately 800 households.
The Parish Pastoral team are assisted by a number of lay staff, theParish Assembly and many volunteers.  Next to the church is a large two-storey Community Centre which has a daily morning coffee dock, a Parish office, large community hall and various meeting rooms. This vibrant Centre hosts many groups and activities. St Joseph's is fortunate in the number of volunteers etc who are involved in so many activities, both parish-based and beyond.  B
ingo is run on Monday nights in the Centre and Mother and Child gatherings during the week days, together with numerous activities carried out there during the week.  The Parish has a number of active volunteer groups assisting with the work of the parish on various days of the week, including:-
Parish Assembly   –   Baptism team   –   Bible study group   =  Meditation group
Prayer Group   –   Church choir  Bereavement Group   –  Altar Flower Group
Ministers of the Eucharist   –  Ministers of the Word   –  Money collectors & counters
The Parish Organist is Niamh Roe. Some 50 other groups – many unconnected to the Parish – use our facilities each week.                            
Parish Office – Opening times
Monday to Thursday: 9.30 am – 5pm (Closed 1pm – 2pm)
Fridays and Saturdays: 9.30 – 4.30 pm (Closed 1pm – 2 pm)

Mass Cards are also available at the main SMA House (Outside our main door turn left down steps to the main house blue door)
Ph. 021 4341362       info@wiltonparishcentre.ie  

For information on baptisms and weddings or to obtain a baptismal or confirmation certificate please call to the Parish Office. A stipend of €5 euro is requested for all certificates.
You can also find Mass cards etc for various occasions.
Have a Mass celebrated for a particular occasion
Mass bookings can be made in the Parish office during office hours.
The diary opens in October for Mass Intentions for the months of January – June and in May for Mass intentions July – December.
The 6pm Mass on Saturday and 12 noon Mass on Sunday are reserved for Month's Mind and 1st Anniversary only.
Please note only Masses for Recently deceased, Anniversary or Month's Mind can be booked in the parish diary.  No bookings can be taken over the phone.

Parish Centre
Book rooms for a wide variety of events (training courses, leisure events, Counselling services and many other Support groups).
In particular we can provide catering for family and friends the evening of the removal of a loved one to the Church.  Coffee bar is open from 9am to 12 noon, Monday to Friday.
 Bereavement Support Group
The Bereavement Support group at St Joseph's SMA Parish is a voluntary ministry which aims to help the bereaved and grieving. Twice a year – September and February – we offer an eight-week session (one evening per week at 8pm) providing an opportunity to the bereaved and grieving to share their experience in complete confidence. Each person is given an opportunity to speak about their bereavement or they may choose not to do so. There is no obligation on anyone to speak. One is free to say as little or as much as she / he wishes.  We meet one evening a week for eight weeks at 8pm in the Wilton Parish Community Centre. For further information about the Support Group please contact: 
The Parish Office, St Joseph's SMA Parish, Wilton – 021 4341362   or  info@wiltonparishcentre.ie 
---
Parish Area: The Parish includes Lower Bishopscourt, Donscourt, Cardinal Court, Wilton Court & Manor, Clashduv & Riverview Estate, Sandymount, Southbury Road, Summerstown, Green Park, Wilton Lawn & Villas, part of Glasheen Road, Wilton Park Villas, part of Bishopstown Road.
St. Joseph's Church, Wilton was built in 1897. It was attached to the adjacent St Joseph's College which for many years was a house of formation for students of the Society of African Missions (SMA) preparing for priesthood in Africa. It is now a retirement house for missionaries as well as a house of mission animation.
Celebrating 25 years as parish 1982 – 2007:
The Parish was formally erected in 1982 by the Bishop of Cork & Ross, Rt Rev Michael Murphy. On 1 December 2007 the Parish celebrated its Silver Jubilee. The occasion was marked by a special Thanksgiving Mass at which the then Bishop of Cork & Ross, Rt Rev John Buckley, was the principal concelebrant and was joined by a number of SMA and diocesan priests. Among them was the Provincial Superior of SMA, Fr Fachtna O'Driscoll, the Vicar General of the diocese, Canon Kevin O'Callaghan and the Dean of Cork, Canon Denis O'Connor.
The Parish Priest of Wilton, Fr Cormac Breathnach SMA welcomed the large attendance and preached the homily in which he outlined the history of the parish and the SMA presence. Brother Jim Redmond SMA was at the organ and singing was led by the Church choir. The Mass was followed by a refreshments and a social gathering in the Community Hall.
Five Parish Priests have served the parish:
Fr James O'Kane SMA : 1982-1992

Fr Maurice Kelleher SMA : 1992-1998

Fr John O'Brien SMA : 1998-2004

Fr Cormac Breathnach SMA : 2004-2015

Fr Michael O'Leary SMA : 2015