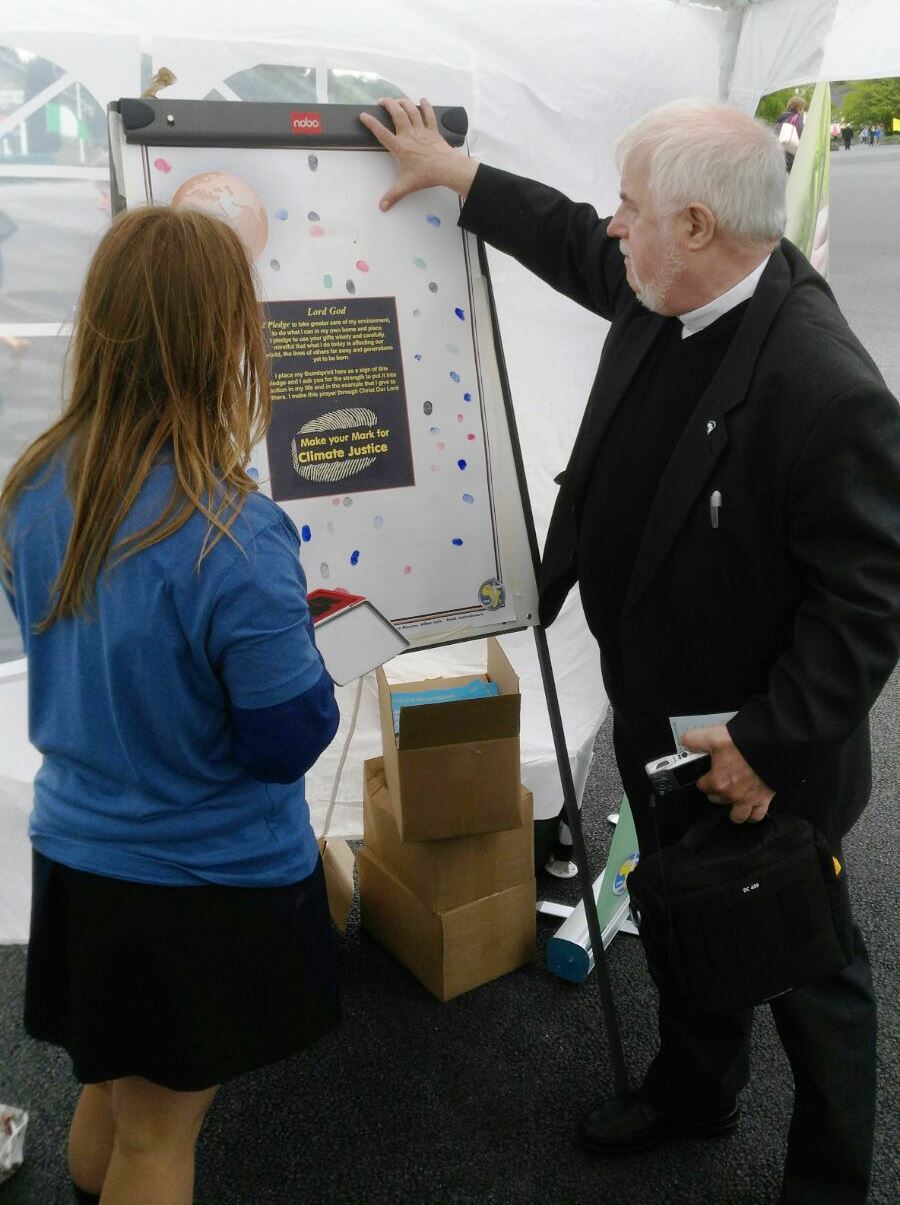 During Advent 2015, St Joseph's SMA Parish in Wilton, Cork participated in the Thumbprint exercise being championed by the SMA Justice group – making a mark for Climate Justice.
Inspired by the Letter of Pope Francis – Laudato Si' [On the care of our Common Home] – published in May 2015 – and aware that Climate Change is the issue of our time the SMA Justice Office has made resources available to parishes, schools and communities to make their mark for Climate Justice.
SMA Climate Justice resources.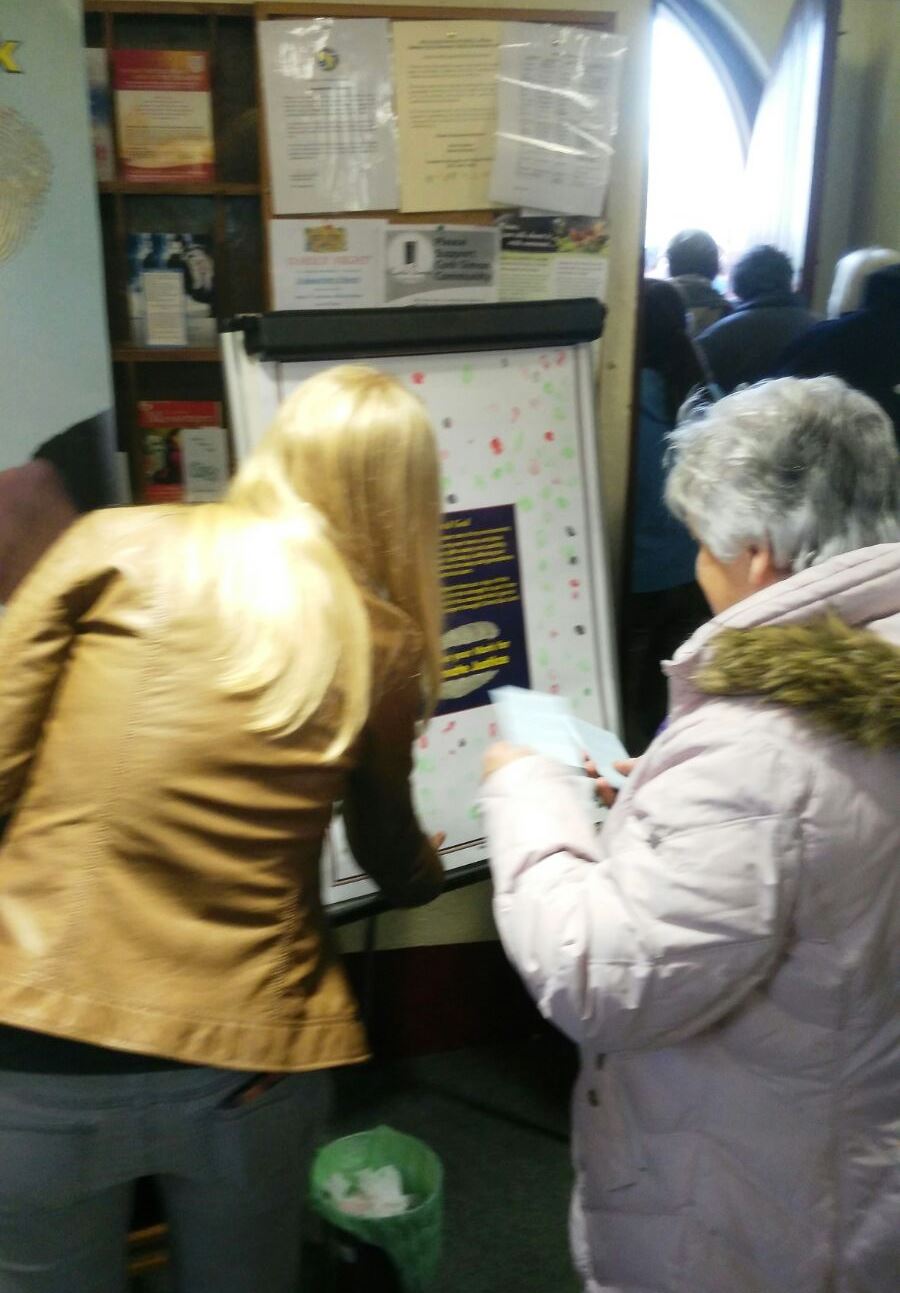 For three Sundays in Advent the Thumbprint Campaign was spoken about at all services. The congregation, including the Wilton SMA community, were encouraged to identify with the challenge of Climate Justice. Members were challenged to think deeper at a time when it was easy to be distracted by the commercialism of Christmas and it was also appropriate as the conference on Climate Justice was going on in Paris.
After each Mass the congregation were invited to place their thumb print on a poster at the back of the church. This was done enthusiastically as can be seen from the accompanying pictures.
The program was concluded with a communal confession ceremony led by Fr. Colum O'Shea SMA.
It was a nice exercise as it brought such important issues alive in our parish at a time when we could easily have been distracted by our own individual concerns. We thank Gerry Forde for the support of the SMA Justice Office in enabling us to undertake such an important project.
Michael O'Leary SMA, Parish Priest, SMA Wilton