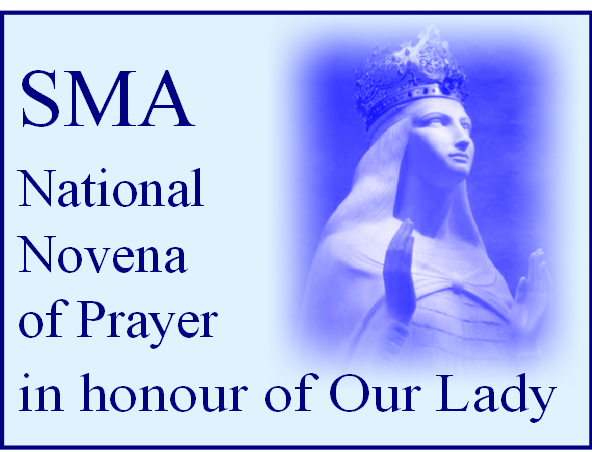 Our annual SMA National Novena of Prayer in honour of Our Lady takes place from this Friday, 14th May to Saturday, 22nd May.
The Novena Mass will be by webcam at 7.30pm each evening from our Blackrock Road Church and the final Rosary and Mass will be celebrated at Knock Basilica beginning at 2.30pm on Saturday 22nd.
As this is a National Novena we are hopeful that SMA members, friends and sponsors from all over the country will tune in to the webcam Mass every evening in Blackrock Road and our final Mass in Knock. We will have three SMA preachers for the Masses in Blackrock Road (Fathers Paddy O'Rourke, Michael McCabe and Cormac Breathnach).
To join us each evening (7.30pm) in Blackrock Road click here. (the Mass on Saturday, 15 May, will be at 7pm – the usual parish Vigil Mass for Sunday).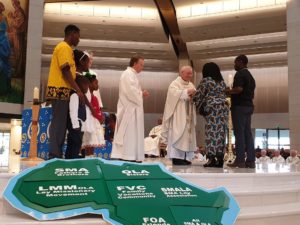 On the final day of the Novena – Saturday 22nd May – we invite you to click on this link at 2.30 to join us for Rosary and Mass from Our Lady's Basilica Knock. Our Provincial Leader, Fr Malachy Flanagan SMA, will give a video message at 2.55pm.
Even if you are unable to tune in, please join us by praying for all those who have asked to be remembered during the Novena – those who are sick, bereaved, those whose lives have been disrupted by Covid-19, those who have lost their jobs or businesses, grandparents unable to see their children and grandchildren, students preparing for examinations, and those in any other kind of need. 
Loving God, hear our prayers for ourselves, our loved ones and all those who pray at this time through the intercession of Our Lady. Like her, may we be open to your Holy Will and, by doing it, experience the fullness of peace now and for ever. Amen.
I am the servant of the Lord, let what you have said, be done unto me!