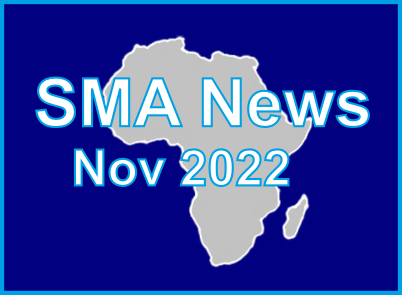 Welcome to the November  bulletin of the SMA International News.  This month we have stories from France, Togo and Zambia. 
We hear from Lyons, about the installation of a new SMA team, consisting of three members, in the Parish of St Michel, Castlenaudary, the home Parish of the Founder, Bishop Melchior de Marion Brésillac. 
Then we go to Togo to hear about the development of the web TV Channel of the SMA Togo Province.  Set up five months ago, we look at how it is developing and at what needs its trying to address.  
We also have a report from Zambia about the recently mid-mandate Assembly held by members of the District between the 25th to the 27th of October. We hear from different SMA's who attended the meeting.  
As usual we finish with a round-up of general news including that of of an international meeting or formators in Cotonou, Benin and of the official visitation of the Superior General, Fr Antonio Porcellato and General Councillor, Fr Krzysztof Pachut to Ireland.