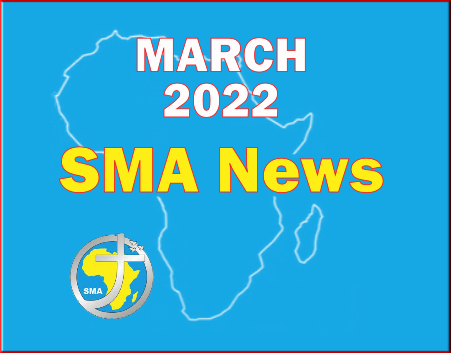 Welcome to the March edition of the SMA International News which, this month, brings us three reports as well as the usual round-up of news from the SMA Generalate in Rome.  
First we hear about work in Divine Mercy Parish Ndola, Zambia where people are preparing for Baptism and other Sacraments next Easter.  Catechumenate Instruction is being delivered by Parishioners and SMA's living and working in the Parish. 
Then we hear a Report about the Meeting on Initial Formation that took place in Abidjan in January 2022. 
Next, we go to Egypt to hear tribute paid to a long time honorary member of the SMA, Fr Gennaro de Martino  who died in December 2021.  Fr Gennaro was an honorary member since May 2001 but had already resided and worked with SMAs in Egypt since 1961.  He served as Parish Priest in Heliopolis Cathedral from 1975 until 2021.  May he rest in Peace. 
Finally, we finish with news from the Generalate  about  the visits of the Bishop elect of Djougou Diocese, Benin Republic, Mgr. Bernard de Clairvaux Toha to the SMA Generalate in Rome and by Frs Francois de Paul Houngue, SMA Vicar General and Fr Krzysytof Pachut, General Councillor to Liberia and Sierra Leone.