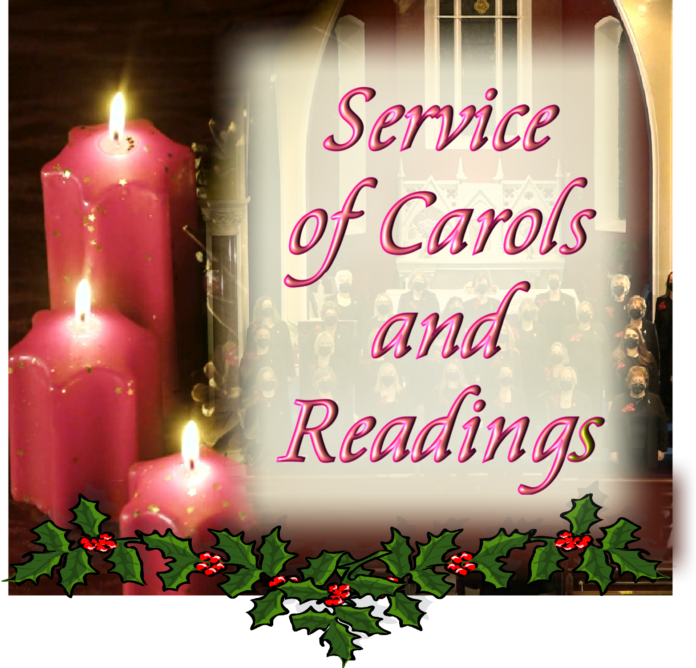 On Thursday 23rd December SMA Parish Wilton hosted an online Service of Carols and Readings. 
Over 500 people tuned in.  To view a recording of this event click on the link below.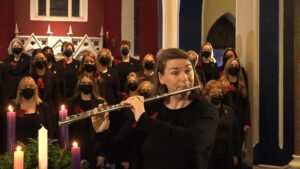 Due to Covid restrictions the participating Choirs were invited to the Church at different times to record their contributions. Thus, while respecting social distancing requirements we have put together an impressive selection of Christmas carols which we hope you will enjoy. This event featured; 
The Scrubs Choir from the CUMH, the Wilcollane Singers, the Indian Community Choir and A children's choir from Gaelscoil Uí Riada
Thanks to all who helped plan and made this event possible, our Readers, Choir Leaders and special thanks to Paul and David O'Flynn who are the brains and technicians behind the project.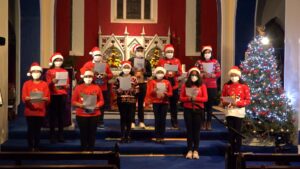 We invite you, wherever you are in the world to view this recording and we hope that you enjoy the programme.
At this special time, we pray that the peace of Christ may be with you and your families and we also remember SMA Missionaries and all Missionaries who are far from home – May they find joy and fulfilment in celebrating and announcing the Christmas Good News that the Christ-child – Emmanuel is God with us.

To view via YouTube – click below
 
Double click on photos to enlarge