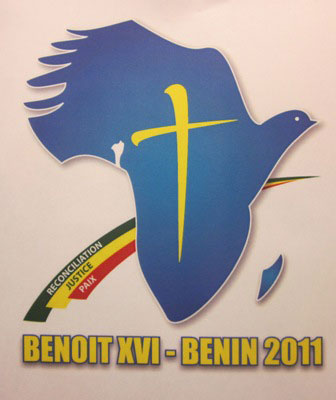 Papal Visit to Benin celebrates 150 years since the arrival of the first SMA missionaries in Dahomey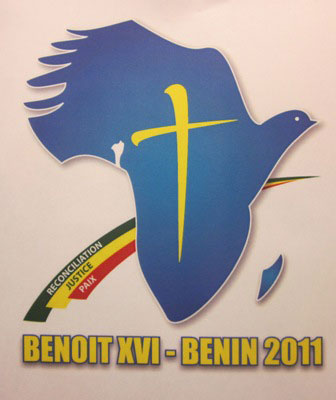 From 18 – 20 November, Pope Benedict XVI visited Bénin Republic (formerly known as Dahomey), for the signing and publication of the post-synodal Apostolic Exhortation – AFRICAE MUNUS – of the Second Special Assembly for Africa of the Synod of Bishops, celebrated in Rome on October 2009.
It is also the occasion of the 150th Anniversary of the arrival of the first missionaries – SMA Fathers Francesco Borghero and Francisco Fernandez – at Ouidah. Since their arrival the Church in Bénin has grown so that, today, about 34% of the 8.7 million population are Catholic. Read more here.
Cardinal Bernardin Gantin, was ranked next to the Pope when he was Dean of the College of Cardinals, is a son of Bénin. When he died – on 13 May 2008 – his body was taken home to Bénin for burial. During his visit, Pope Benedict will pay his respects to his departed friend and collaborator. At the time, Pope Benedict said: "This eminent son of Benin and of Africa was respected by all, animated by a deeply apostolic spirit and a superior sense of the church and its mission in the world."
Cardinal Gantin was an Honorary member of the SMA. On his ordination as Bishop he was given the Episcopal Ring and Cross of the SMA Founder and he wore them for many years. Before his retirement he returned them to the Society for posterity
The Society of African Missions has also grown in Bénin. Today, we have 25 priests on mission in the country. We have fourteen priests from the country, most of them on mission in other parts of Africa and elsewhere. The SMA International Spiritual Year programme for Africa is based at Centre Brésillac in Calavi, near Cotonou. Vocations to the priesthood – for the 10 dioceses, religious orders and societies – are flourishing. Read more here.
Our picture shows the Monument erected on the beach at Ouidah to commemorate the arrival of the first missionaries.
Cardinals and Bishops from all over the African continent are expected in Bénin for the double celebrations – Signing the Apostolic Exhortation and celebrating 150 years of the Church in Bénin.