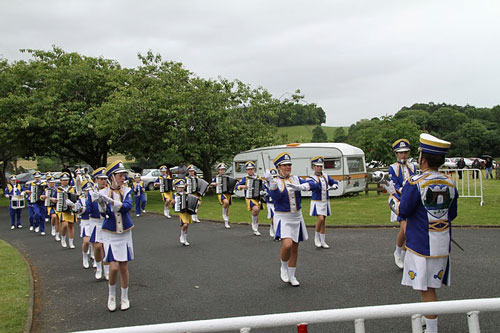 Dromantine Open Day – 13 June 2010
Even with the heavy rain forecast for the Co Down area the crowds still turned out to support the Annual SMA Open Day in Dromantine. Here are a selection of photographs from the day, courtesy of our camerman, Peter McSwiggen. Many thanks Peter for some lovely shots. Above photo is of the Mayobridge Band entertaining our visitors.
Our annual Open Day is the fruit of weeks, nay months, of preparation. A willing band of volunteers, from our local parish of Glenn / Barr and from other counties give of their time to help raise funds for Dromantine and the work of the Society of African Missions (SMA). A sincere Thank You to each and everyone of them. And also to the large crowd who came from all counties in an unseasonal wet day to enjoy the entertainment, buy plants, pictures and other 'bits & pieces' as well as enjoy some lovely home made sandwiches, buns and cakes provided by the Ladies Committee.
A great day was had by one and all, under the watchful eye of Fr Peter Thompson SMA, the Leader of the Dromantine SMA community.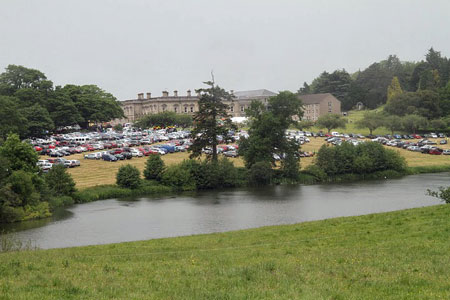 The Rostrevor & District Tractor Club proudly showed off some of their tractors from yesteryear. Thankfully they weren't needed to draw cars out of the wet fields….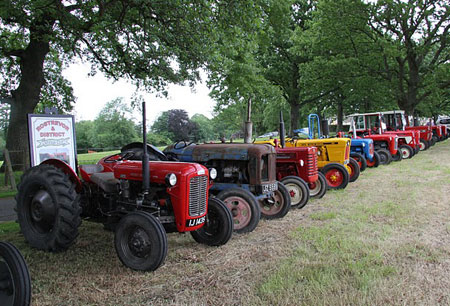 Nora Robinson (from Coalisland, Co Tyrone) was a dab hand at making a few bob for Dromantine….
A pony and trap Ride around the Dromantine grounds was a treat for our younger folk…
And even with all the noise and sounds of music our swans kept a cool head and let it all pass by……