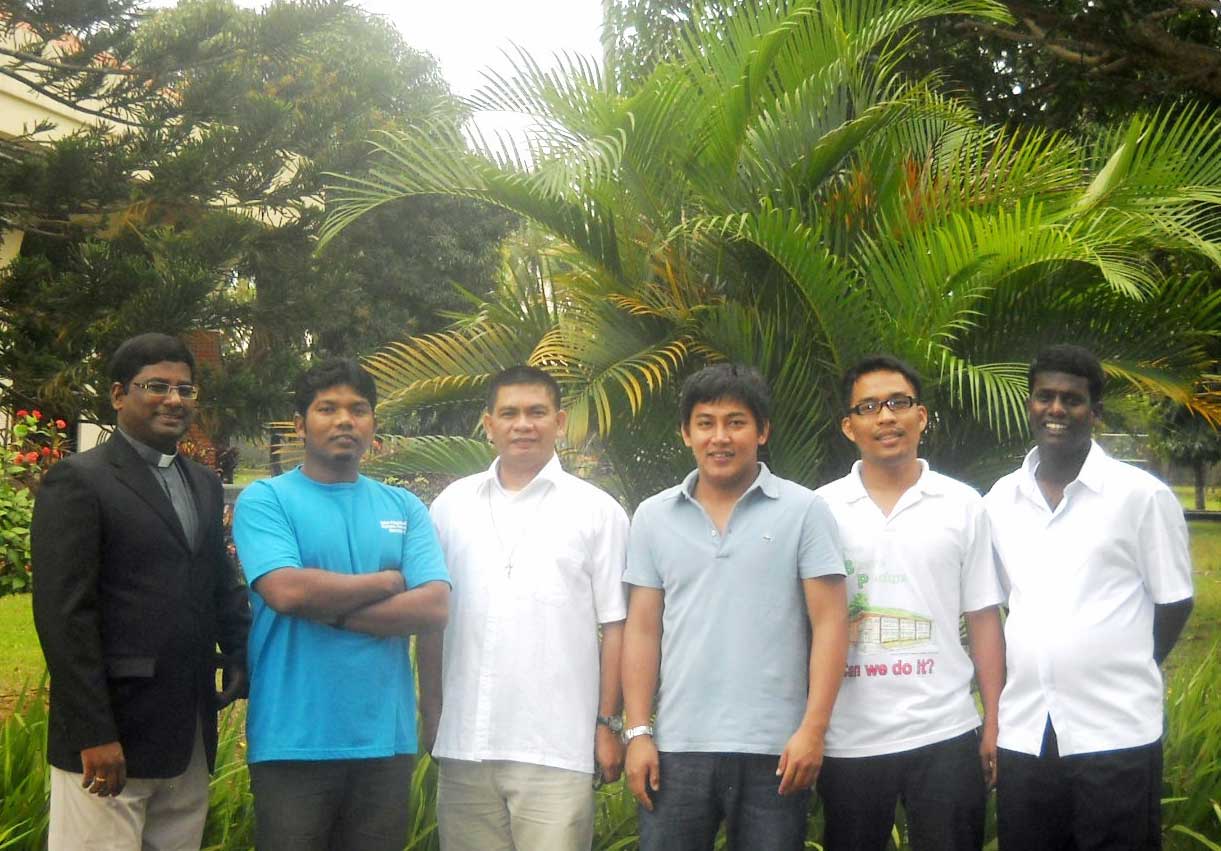 Indian & Filipino students commit to the SMA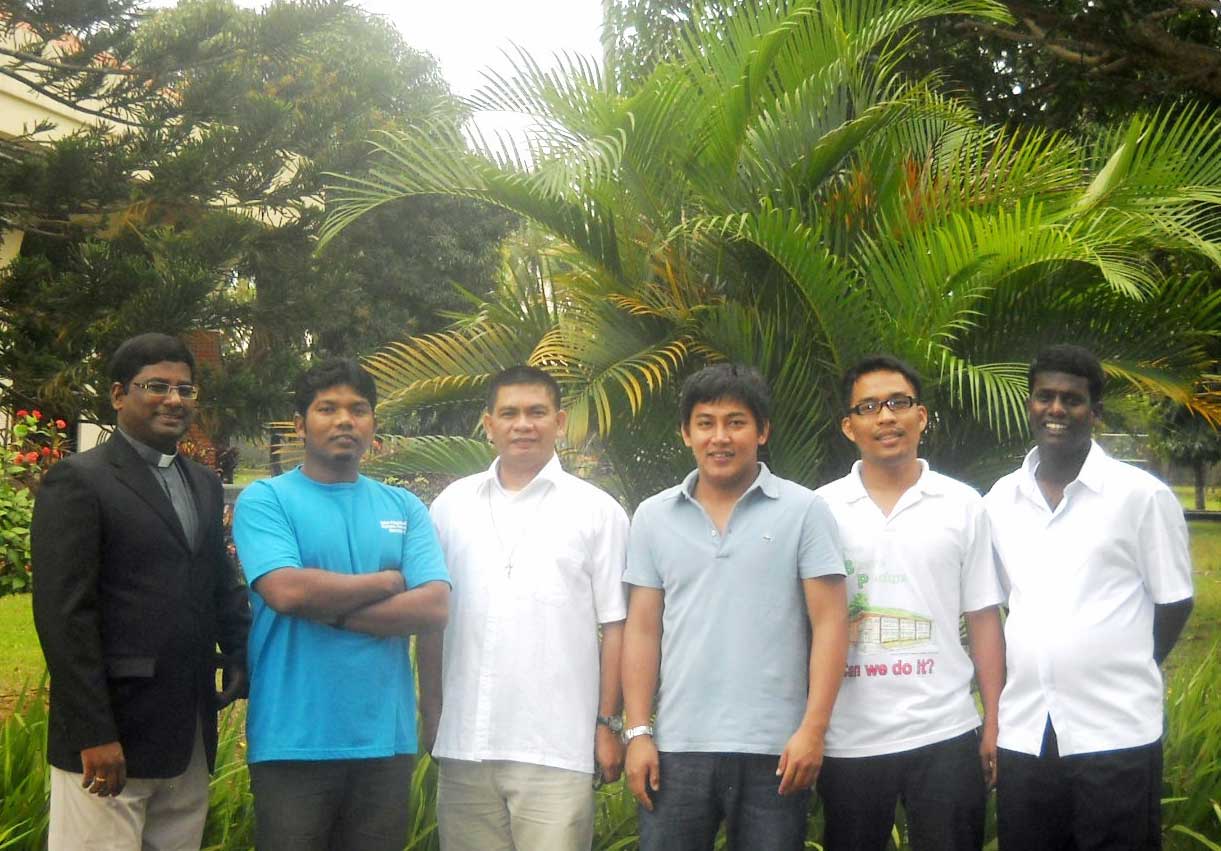 9 April last was the day when two Filipino and two Indian seminarians made their first commitment as temporary members of the Society of African Missions. Along with two other Filipinos (who were renewing their commitment) the ceremony was attended by about 200 hundred guests at the International Spiritual Year (ISY) Centre in Silang, Philippines.
The recently-appointed Superior of the Philippines District-in-formation, Fr Alan de Guzman officiated at the Mass and Oath ceremony in the Chapel of the Martyrs of Africa. Our picture shows the 4 seminarians who made their First Oath. Fr Robert Sagayam SMA (ISY Superior, on left) and Fr Alan Canoneo SMA (staff member, 3rd from left) are also in the picture. Some Mission Partners (the Filipino Support group, equivalent to the Irish Family Vocations Crusade) also participated in the ceremony, as it is in their name these young men will serve as missionary priests in the future.