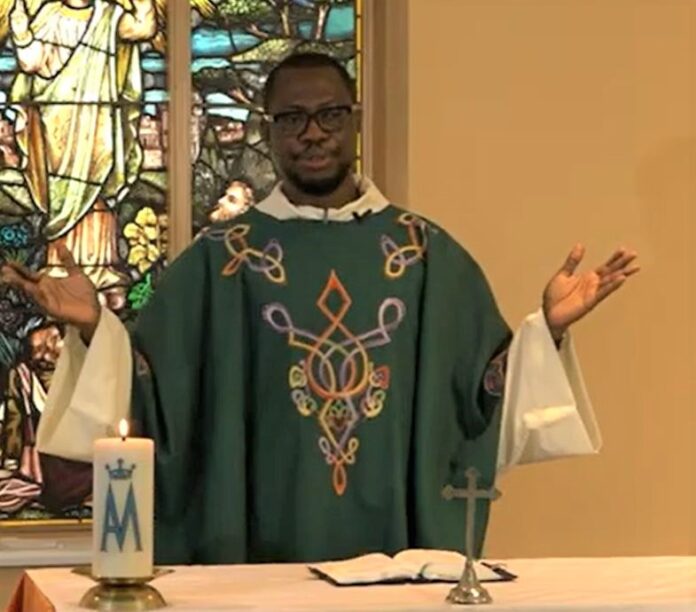 Continuing our series to mark October the Month of Mission – this week we bring you Mass for MISSION SUNDAY celebrated by Fr Christopher EMOKHARE SMA who hails from Nigeria and who grew up in a Parish served by Irish SMA Fathers. Now an SMA Missionary himself, he is living and working here in Ireland as the Family Vocations Community (FVC) Director for Munster.   In today's Mass Fr Christopher will emphasise the following points: 
Mission in the strict Christian sense involves movement. It is a conscious movement of spreading the good news of Jesus Christ; professing and living out the realities of the sacred scriptures.
Mission is about wishing to share the extraordinary gift of faith that God has wished to give us, when He made us sharers in His own life.
You and I are protagonist of God's word. Mission is primarily the spread of the Good


To view click on the Image below

News. The Good News is joyful. In the presence of the Lord there is fullness of joy.
We Pray that in our lives we hear the Good News and that through our words and actions we spread the joy and peace of the Gospel.