Fr Tomás Walsh led the Mass and preached at the 4th evening of the SMA Novena in honour of Our Lady. He was assisted by Fr Michael Kidney SMA, Cork Prison Chaplain. The Cork Prison Officers Choir led the singing.
Monday, 21st May, 2012
In his homily, Fr Tomás made the following points:
Devotion to Christ's mother has been a constant feature of both the Catholic and orthodox traditions since the beginning. Christ's mother is ours too as members of Christ's body.
Thankfully, because of Mary, we recognise more easily that the Church is not a club or an organisation but is essentially a family – a family that cares about each other.
We go to Mary because good mothers nurture and protect their children – and teach them how to live life well. In a world that is often chaotic and ugly we need Mary to show us the right thing to do; the path we need to follow if we are to find fulfilment and live profoundly meaningful lives.
G. K. Chesterton wrote about sixty years ago that: "We should start learning how to stand on our heads for a time will come when we will only be able to understand the world from upside down." I am not sure if G. K. Chesterton ever envisaged how utterly confused and ugly the world would become in the space of just sixty years?
In 1999, Pope John Paul II, writing to the American bishops spoke of the great moral confusion afflicting the western world. He said: "At the end of the 20th Century we are witnessing a strange paradox: the sanctity of human life is being denied by an appeal to freedom, democracy – even reason and compassion… Words have become unmoored from their meaning and we are left with a rhetoric in which the language of life is used to promote a culture of death…"
The gateway into the culture of death is via pornography: there is a direct correlation between our acceptance of pornography and the increase in broken lives, broken marriages, broken children and broken dreams. But the real cost of pornography is spiritual for pornography destroys the soul – and robs it of all that is beautiful, and noble and true.
Pornography is the "plague that stalks the souls of men, women and children."As society becomes more pornified more and more will become victims – and we will become objects for each other – and lose our ability to see each other as unique and beautiful expressions of God's creation.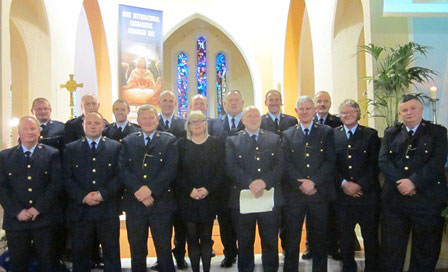 I see recently even Raquel Welch has warned of the harmful effects of pornography: and she added: "If an aging sex symbol like me starts waving the red flag of caution… you know it's gotta be pretty bad."
In the litany to our Lady we recognise Mary as 'Mother most chaste' and 'Virgin most pure'. Today more and more mothers worry about protecting the chastity and innocence of their children. "They know that a life of sexual promiscuity prevents young people from growing in love; and creates habits which make friendship and marriage more difficult, and discipleship in the church nearly impossible."
These mothers know that promiscuity is destructive of real sexual intimacy and the maturing of true relationships that are built on love.
All mothers, (and fathers too), want their children to grow in love and virtue – to become men and women for others, to live authentic human lives. Deep down what mothers want more than anything else is that their children leave an imprint – mark for good on the world.
In a world that is turned on its head and which becomes increasingly more chaotic and more disfigured it becomes more and more difficult to see the right path to follow – to know the way one should go. We need a guide to show us the way. In the Gospel this evening we see Mary the mother of Jesus at the wedding feast in Cana, in Galilee.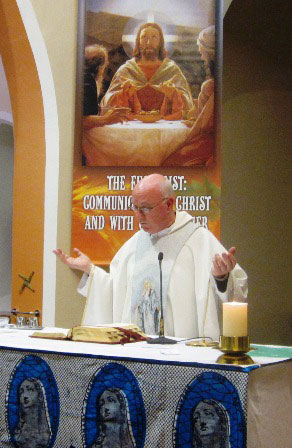 She is the observant woman at the feast – sees the difficulty about to arise and knows that there is only one present who can save the situation. She goes to her son, Jesus and pleads – and she goes to the servants and gives them the instruction 'Do whatever he tells you'.
There in microcosm we see the role of Mary in the world. The woman familiar with suffering and pain; familiar with what it takes to rear, nurture and protect a child), goes to Jesus on our behalf – she is the one who pleads our cause; makes known our needs.
She is the one who shows humanity how to live life well: the who gives us the secret to contentment and tranquillity: she says to all of us if you want happiness and peace; if you want to see God's power at work in your lives, as the servants did at Cana, you must do "DO WHATEVER HE TELLS YOU"
Lord we thank you for Mary. Mary shows us the way to untangle our present confusion and helps us to reconfigure the world to God's likeness.
O Mary, conceived without sin, pray for us who have recourse to thee. Amen