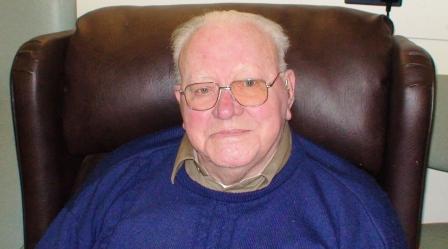 Fr Eugene Connolly SMA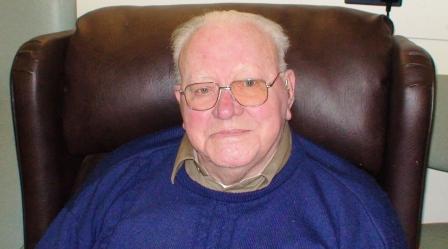 The members of the Irish Province invite you to join with them in praying for the happy repose of the soul of Fr Eugene (Cha) Connolly SMA who gave up his life to God at 11.50pm on Thursday, 28 April 2011, aged 87 years. May he rest in peace.
Fr Connolly was born in Aclare, Co Sligo on 9 July 1923, in the diocese of Achonry. After primary and secondary school studies he entered the formation programme of the SMA and became a temporary member of the Society on 1 July 1947. Shortly before his Priestly ordination he suffered an injury to his foot which necessitated a change in the date for his ordination. He was, in fact, ordained two days before his classamtes on 12 June 1949.
At that time the Society placed great emphasis on providing priest-teachers for the Education apostolate in Nigeria. As a result Fr Cha was sent to study for a H Dip in Education at University College Cork. He was then appointed to Nigeria – in the diocese of Ondo. During 18 years in Ondo Cha served in Ondo town, Akure, Ikere and also taught, for a period, at the Technical College, Ado Ekiti. He was also Education Secretary for the diocese.
In 1968 he was elected a member of the Irish Provincial Council, based in Cork. After completing his mandate, in 1973, he returned to parish ministry, working in the diocese of Northampton, England. He served first in the parish at Marsh Farm before accepting to be part of an SMA team at the Sacred Heart Parish, Stopsely, Luton.
He returned to Ireland in 2000 to live in retirement at the SMA House, Wilton until 2005. During that period he served for a brief period in the parish at Kinvara, Co Galway. He then transferred across the city to the African Missions House on Blackrock Road. He coped for many years with a growing loss of hearing and other health difficulties. This did not, however, dim his interest in life and all things to do with the community.
Funeral arrangements:
Saturday, 7pm: Rosary in St Theresa's Oratory, African Missions, Blackrock Road.
Sunday, 7pm: Prayers for the Dead and removal to St Joseph's SMA Parish Church, Wilton.
Fr Dan Cashman, SMA Local Superior in Wilton, received the remains of Fr Connolly. After Readings from Isaiah 42:1-7 and Mark 10:13-16, Fr Cashman gave the following brief address:
Fr Eugene, or as he is affectionately known 'Cha', was among other things a great collector of music and from his earliest years as a missionary, he realised how important it was to relax after a days work. Remembering this in later years he often recorded music from his collection to give as gifts to returning missionaries. My first meeting with him was in Ado-Ekiti where he was responsible for a Technical School. He was certainly a warm and hospitable host.
But the image of Eugene that really sticks out for me was during a visit I made to the SMA Sacred Heart parish in Stopsley, Luton where he was the PP. One of the Primary school classes were sponsoring a project in one of my Primary schools in Shinyanga, Tanzania. As I was in England I decided to visit the pupils and thank them for their generous donation.
Eugene decided to bring me to the school and introduce me to the teachers and pupils. I was so amazed by the transformation that took place in the Cha's personality. He really was in his element. As we entered the classroom the children all made a rush towards him, shaking his hands, clinging to him and asking him to lift them up. It was a sort of organised chaos and Eugene was revelling in it while at the same time trying to keep some sense of dignity and pretending to restore order. Of course then came out the packet of sweets!
That incident summed up Fr Eugene for me. Here was this giant of a man completely disarmed by the children. You could see that he was a child at heart and so a magnet for them. He did not have to wear any mask with the children. He was one of them.
It was that innocence that attracted children to Jesus and He to them. In fact that quality was valued so much by Him that He made it a condition for entry into the kingdom of heaven.
Now, Fr Eugene Connolly can be the eternal child in the fullness of life.
May he rest in peace.
Monday, 12 noon: Concelebrated Funeral Mass followed by burial in the adjoining SMA community cemetery.
Jesus Christ is Risen, Alleluia!