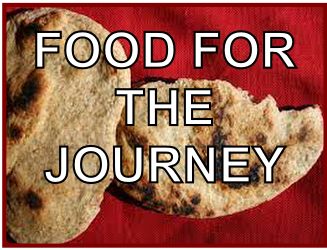 Welcome to the third installment of Food for our Faith Journey.  This week's focus is the Eucharist, the sacrament of Christ's permanent presence – the Bread of Life shared among us as food to unite us with Him and to strengthen us as we endeavor to walk with God by living our lives according to His will. 
Included below are: 

To inform us –  a video reflection on the Eucharist written and recorded by Fr Michael McCabe SMA. 
To raise our minds to God

– A video Prayer for an increase in faith asking God to to strengthen our belief and to strengthen us to love one another as you love us.   

To inspire us

– a quotation to motivate and strengthen the efforts we make to live our Faith.   
Eucharist 
Fr Michael McCabe SMA

Prayer for an Increase of Faith


"From the Eucharist comes strength to live the Christian life and zeal to share that life with others."