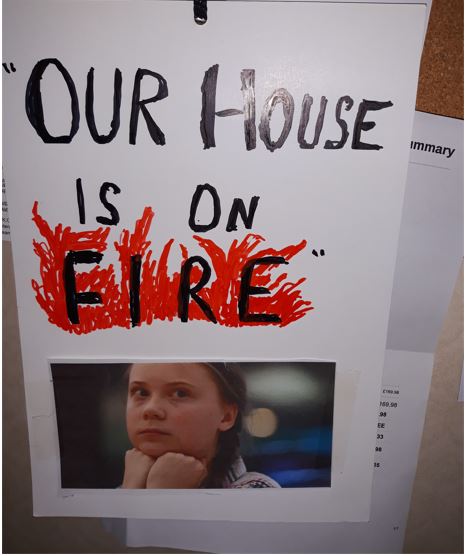 During this time, the Season of Creation, we focus on Pope Francis call on all of us to "hear the cry of the earth and the cry of the poor."  The earth, Our Common Home, is in crisis, it is time for all of us, our leaders, policymakers, those in charge of industry and each of us individuals to act and to make changes that put people, biodiversity and the environment we all depend on first, before growth, economics or profit.  Here we bring you a short article written by Fr Dan McCauley reflecting on what is happening before our eyes in the past few months and also telling us about some of the things happening in Dromantine to care for creation. 
Greta Thunberg, the teenage Swedish climate activist has used the phrase 'Our house is on fire' when addressing  gatherings of world leaders in recent years.  She was, of course, referring to our endangered planet and the threats posed by climate change. Human activity is releasing greenhouse gases (e.g. carbon dioxide) at an alarming rate and this is driving up temperatures around the globe.  We have news of extreme heatwaves and multiple wildfires (e.g. Canada) extremely heavy and prolonged rainfall with unprecedented floods (e.g. Germany/Belgium).  Canada recorded its highest ever temperature in June 2021 i.e. 49.6C.  The July 2021 heatwave in Northern Ireland broke records three times in one week:  Ballywatticock 31.2C on Sat 17th July, Castlederg 31.3C on Wed 21st and Armagh 31.4C on Thurs 22nd July.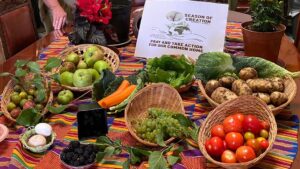 SMA Communities are responding to the call of Pope Francis to do more to 'care for the earth, our common home'.  Here in Dromantine a variety of 'caring' activities have been embarked upon by members of the Community.  The video/pics reflect a few of these activities that I am involved in.  These include a community courtyard adorned with flowers and some vegetables, a greenhouse with tomatoes and a vine, raised beds of strawberries and potatoes.  We also have window boxes under the care of Margaret O'Hare.  And there's a wildflower plot.  Other activities are ongoing but I leave it to others to give an account of them at another time.      Dan McCauley SMA
The video below was were shot in Dromantine on a very hot Friday 23rd July by Sean O'Hare.  Click on the image to view.