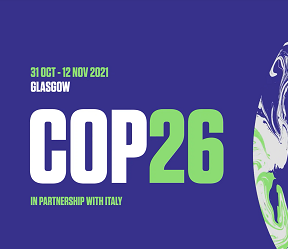 Over the next few weeks our TV's, News programmes and Social Media will be dominated by the 26th Conference of Parties in Glasgow taking place from October 31 to November 12.  What is it all about and what will actually happen?  Below are links to articles that give a good overview of the Conference.
In previous COP meetings we heard of the grim cost of not addressing the climate crisis, promises of carbon reductions and change as well as pledges of financial support for the most affected                                                                     nations. The reality is that these pledges were not fulfilled and carbon emissions have increased.
COP26
"represents an urgent summons to provide effective responses to the unprecedented ecological crisis and the crisis of values that we are presently experiencing, and in this way to offer concrete hope to future generations."
Pope Francis
In recent times we have seen nations and world leaders, twist and wriggle in their responses to the climate crisis, trying to gain strategic and economic advantage and at the same time keeping and eye to political power at home in a time when there is a growing public consciousness of climate change and the environment. The language of politics is greener, but up to now lacking in substance.  Speaking about previous COP meetings the activist Gretta Thunberg pulled no punches when she said:  "Finding holistic solutions is what COP should be all about. But instead, it seems to have turned into some kind of opportunity for countries to negotiate loopholes and to avoid raising their ambitions. 
COP26 is where it has to get real.  On the positive side, never has there been more acceptance of the climate science and that change needs to happen.   In addition, over the last few years, the reality of the climate crisis has hit most nations, even the richest. The perception that their huge economic resources would cushion the effects of climate change has taken a severe battering in the last year or two.  Covid-19 is also a game-changer on many levels. Two of these are firstly; the pandemic has starkly shown that human ingenuity and technology are not silver bullets that save the day and secondly; it has shown that huge, and previously unthinkable, change, like that needed to mitigate the present crisis, can be made in the way that we do things.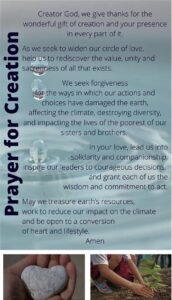 What will happen at COP26 remains to be seen.  It's an under statement to say that the situation is serious or urgent. This time world leaders have never had less wriggle-room and the need for common action has never been clearer.  No doubt there will be attempts to divert attention and for leaders to point to the actions of other nations to justify their own position or intransigence.  There will again be attempts to delay carbon reduction or, as the Australian Government has already done, to point to as yet to unviable carbon capture technologies as reasons to justify continued use of fossil fuels. Previous COP meetings have "gone to the wire" with powerful nations holding out to protect their interests and resulting in the can being kicked down the road. It is likely that this will happen again but now the road and time is much shorter. 
The articles below give a good overview of what the Conference is about and what it needs to achieve
A Beginners Guide to Climate Change  – this very short article answers  Questions, What is COP26 about, its structure and what will happen at the meeting?  
What's at Stake at COP26 – an article from Deutsche Welle (DW) focusing more on the issues that the Conference needs to make decisions on. 
Religious Leaders Issue Joint Appeal Ahead of COP26    – Pope Francis, Ecumenical Patriarch Bartholomew and Archbishop Justin Welby urge everyone to play their part in safeguarding the future of the planet: "We must decide what kind of world we want to leave to future generations. We must choose to live differently; we must choose life."
Latest COP26 News  – Catch up on the latest news and updated for the COP
26 Press Office and sign up for the COP26 Newsletter