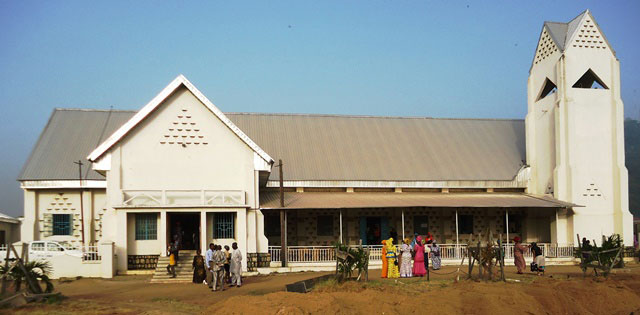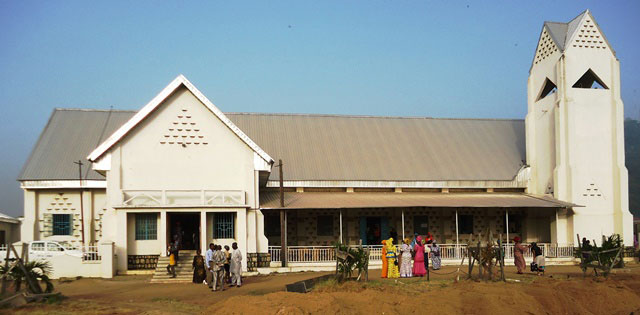 In keeping with the Advent theme of the day, 'Gaudete Sunday', the congregation at Sunday Mass in the Immaculate Conception Cathedral in Lokoja found a special reason to rejoice when Fr Edmund Hogan SMA brought them back in time to remind them that SMA Fathers, Jules Poirier and Carlo Zappa, established the first SMA mission there in 1884.
The Chief Celebrant of the Mass was Fr Anthony Akande, Cathedral Administrator, assisted by Fr Donatus Ogunleye, Fr Hogan and Fr Peter McCawille SMA.
Fr Hogan is pictured with Fr Ogunleye and Akande.

Fr Hogan was taking time out from his annual three-month teaching appointment in Good Shepherd Seminary in Kaduna to talk to the congregation and introduce to them one of his most recent publications, titled 'Berengario Cermenati – Among the Ebira of Nigeria'.
During the course of his talk he gave a brief summary of the history of the growth of the Church in the area with special reference to the important role Lokoja played right from the beginning. Though the initial attempts at evangelisation were fraught with many difficulties, leading to the departure of the SMA group for Asaba in 1888, the town later became a strategic centre for the area – the Gateway to the North, the capital of the Northern Protectorate and the capital of Kabba Province.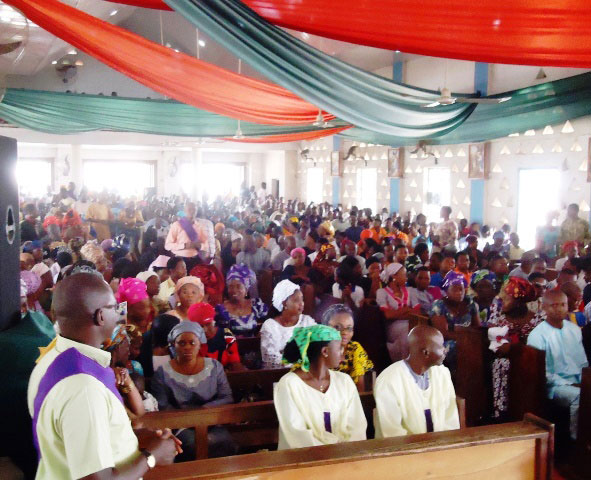 In his accustomed easy conversational style Eddie provided some interesting anecdotal evidence of the herculean figure that Berengario Cermenati proved to be in a career in Africa which spanned nearly forty years. Cermenati was a man of enormous stamina, blessed with a strong sense of independence, boundless self-confidence and a great sensibility to landscape.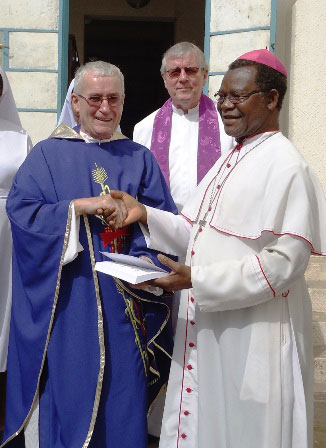 These qualities were amply demonstrated on a number of occasions. Conscious of the need to generate income he devised a scheme which involved the establishment, despite strenuous efforts by British Government officials to prevent him, in 1908 of a commercial farm on a small island called Beaufort Island, situated on the Niger about 20 kilometres downstream from Lokoja. It proved, however, to be an ill-fated project and within a short time the island was flooded due to unexpectedly heavy rains and Fr Cermenati was forced to take refuge on a little spur of high ground. His cries for help were ignored by those opposed to the scheme in the first place and he was eventually rescued and brought to Asaba by a Muslim whose canoe came close to the island.
He also undertook several epic trips by bicycle, visiting far-flung confreres and various government headquarters to negotiate land deals for the mission. One such memorable trip from Asaba to Warri involved a round trip of 300 miles and lasted four days! As Fr. Hogan describes him, Cermenati manifested 'an extraordinary mixture of arrogance, foolhardiness and courage'. Not unexpectedly, he didn't always see eye to eye with either the civil authorities or his own Society Superiors. Almost inevitably, there was an ever-present possibility of confrontation and consequent conflict as he passionately committed himself to the work of evangelisation.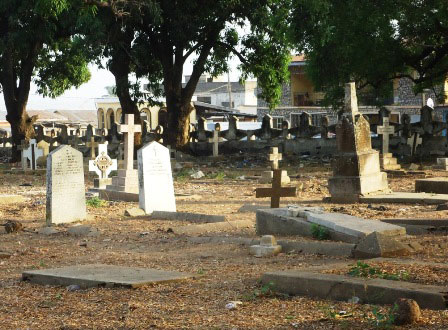 Fr Hogan presents a copy of the book to Rt Rev Martin Dada Abejide Olorunmolu, Bishop of Lokoja diocese.

There is much evidence in the book to indicate that his dogged determination to get his way at all times eventually led to his being the only Catholic missionary to have ever been expelled (ironically by the Governor-General Sir Hugh Clifford who was supposedly a 'devout' Catholic!) from Nigeria in 1925. Despite several unsuccessful attempts at getting a reprieve Fr. Cermenati eventually accepted his fate and left Nigeria a broken-hearted man. The SMA Superiors had appointed him to Togo but when he reached Lagos in October, 1925, instead of going to Togo, he decided to head for his home in Monza, Italy. After a short period of mature recollection at home he eventually honoured his appointment to Togo in November 1926.
His last few years in Togo were unhappy ones for a variety of reasons and he was ordered out of the Prefecture by Bishop Joseph Strebler SMA. He was taken to France (he was a member of the French Province) and he was admitted to a sanatorium called La Croix 'for moral and physical rehabilitation'.
Our picture shows the new Cathedral under construction to replace the present one, in order to accommodate the growing Catholic community.

He made several attempts to return to Togo but all to no avail. In June, 1941 he left La Croix and headed for Italy where he died on 23 October, 1942. As Fr. Hogan indicated in the book Fr. Cermenati died a sad and lonely figure, unaware, contrary to his own conviction of having failed in his efforts at establishing the Church in the Kabba Province, that God had already abundantly blessed his tireless work. In Fr. Hogan's final words, 'Like the great John the Baptist in his day Berengario Cermenati was the prophet of Christianity in the Kabba Province in the early days of the 20th century. The astonishing growth of the Church in Lokoja Diocese will forever remain as a permanent memorial to his zeal and serve as a lasting legacy of his indefatigable missionary spirit'.
Peter McCawille, SMA, SMA House, Abuja