In 1982 St Josephs, Wilton officially became a Parish of the Diocese of Cork and Ross, beginning a new phase in the long involvement and presence of the Society of African Missions (SMA) in the area.  This commenced in 1888 when Fr Joseph Zimmerman, a Swiss SMA bought a dilapidated Georgian house and fourteen acres of land from Mr. James O'Connor.  Renovation of the old Coach House, which served as a chapel, began immediately.  Then a dormitory and study rooms were quickly constructed in 1889. Next, in 1890 students previously resident in Blackrock Rd transferred to the new St Joseph's College, Wilton. Construction of the Church began in 1894 and it opened three years later. Since then the SMA has served the Church and people of the locality.  In addition to the Church, the SMA House has down through he years been a secondary school, a Novitiate, where students spent their first year of studies to become missionary priests and more recently a retirement home for elderly SMA's.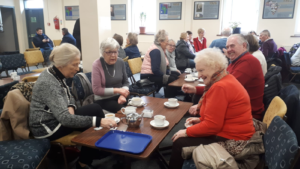 The film, written and produced by Mr Paul O'Flynn shows the commitment of the SMA to the Parish and to the locality down the years, not only in providing spiritual service and support to the community but by also becoming a focus for social, educational and community activities.  The video shows how, in changing times, Wilton Parish has re-invented itself and adapted to emerging needs by responding in new ways and by involving volunteers and local people in the life of the Parish. This is especially true of the approach taken during the Covid-19 Pandemic when new and innovative ways were found to reach-out to and engage with people in lockdown through online services and programmes.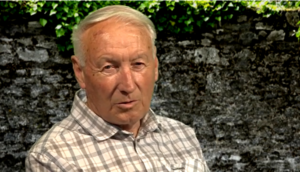 Now that we are in a post lockdown time activities in the Parish have resumed and there is a wide variety of groups, organisations and nationalities using the facilities provided through the Parish – it is once again a vibrant hub for faith, recreation and social activity.
Our thanks to all who helped in the making of this film, Staff, Volunteers, SMA Fathers, the Pupils and Teachers of Gaelscoil Uí Riada and members of the Choirs and International Groups who added so much to the Family Days and Christmas Concerts shown in the film. 
Finally, a special word of gratitude to Paul O'Flynn, for his creativity and for the many hours of planning, writing, filming and editing that has produced this film.  It lasts twenty-three minutes – we hope you enjoy it.