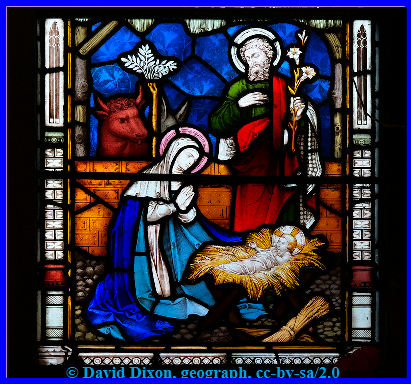 "The Word was made flesh and made his home among us"
Dear Friends,
Christmas is a time when we try to re-connect with family and friends – those with whom we feel most at home. Many years ago I attended a memorable concert in the National Concert Hall in Dublin featuring The Clancy Brothers and Tommy Makem. The concert was so enjoyable that nobody wanted it to end. After several encores, Liam Clancy finally called the concert to an end with the words 'Have ye no homes to go to? Fortunately, we all had homes to go to but we also felt completely at home listening to the captivating songs of the Clancy Brothers.  
In our world today, there are a great many people who don't have homes to go to – uprooted and displaced people in search of a home. Sadly, we inhabit a world where what Fergal Keane calls 'the madness of war' tears asunder the thin fabric of human civilisation, yielding an unholy harvest of destruction and misery, and adding to the legions of refugees and homeless people. Almost daily we are assailed with horrific images of Putin's senseless war on the people of Ukraine. Because of this war, Ireland is now host to  over 60,000 Ukrainian refugees – a striking tribute to our spirit of generosity. But this war is only one of several wars afflicting our world today.
According to a recent UN Report, there are 27 wars being waged currently, affecting the lives of over 3 billion people. Africa, my home outside Ireland for many years, has more refugees and displaced persons than any other continent, most of them fleeing from situations of war, famine, or economic hardship. I am glad to see that we also welcome a good number of these refugees to our shores. Ireland, however, in spite of being one of the richest countries in Europe, is unable to provide affordable, decent and secure accommodation for many of its own citizens. As of October this year, 11,397 people were accessing emergency accommodation according to a recent report of the McVerry Tust.
Even people who do have homes to go to don't always feel at home in them. Those of us with 'a couple more years on us' recall, with a sense of nostalgia, 'the good old days' when homes were places where families and friends met and talked, laughed and sang, and celebrated life together.  Yes, we live in a world of mass communication with the latest state of the art iPhones and iPads, but perhaps we communicate less with those who matter most in our lives. Christmas is a time when we make a special effort to reach out to those whose love creates a home for us in the world.
Some of you will have lost loved ones during the past year. Christmas is a time when we remember them with an acute sense of loss and also with gratitude. Their 'sunlit presence' profoundly enriched our experience of being at home in the world. Though we cannot deny the the pain of their parting from us, we must not think of them as totally absent from our lives. Their lives are 'changed not ended'. They have not forgotten us and we should remember them as the poet Patrick Kavanagh remembered his beloved mother.
'O you are not lying in the wet clay.
For it is harvest evening now and we
Are piling up the ricks against the moonlight
And you are smiling up at us – eternally'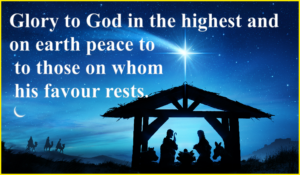 As we celebrate Christ's birth this Christmas, may he find a home in our hearts and may we find ourselves at home with him and with one another. I wish you all a blessed and peaceful Christmas.
Fr Michael McCabe SMA
To listen to a Christmas Homily from Fr Tom Casey of the SMA Media Centre, Ndola, Zambia please click on the play button below.