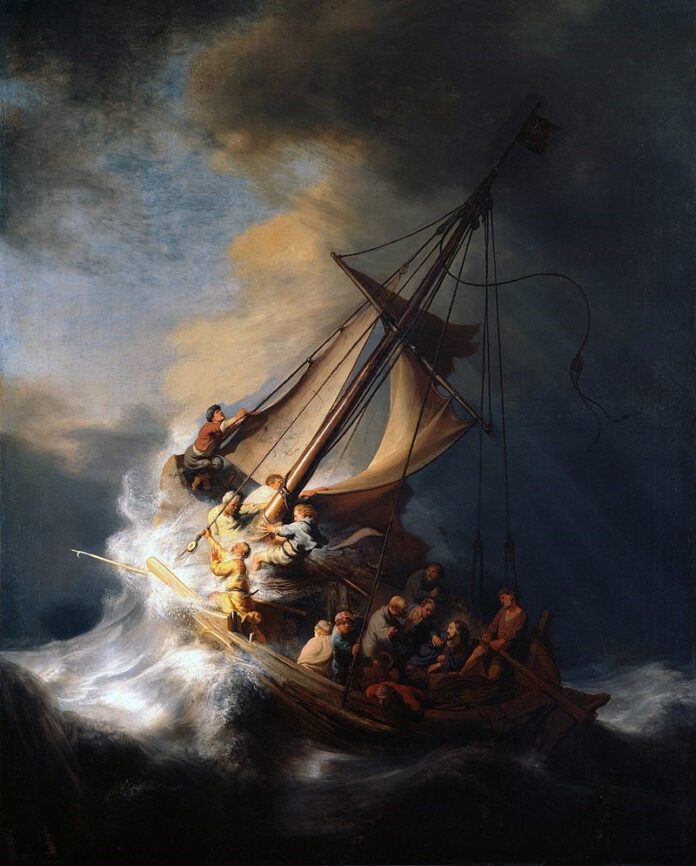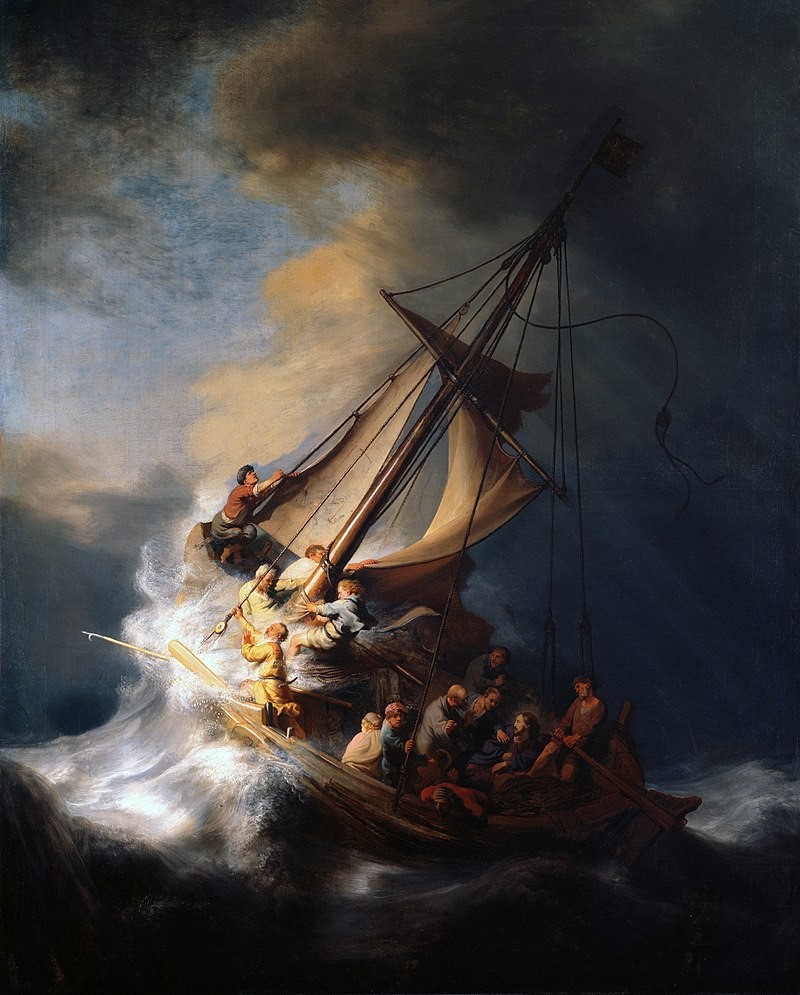 9 August 2020
1 Kings 19:9, 11-13            Romans 9:1-5            Matthew 14:22-33
It's never easy at any time to keep faith but to hold on to it in stormy times, like many of us are going through at present, is particularly difficult. Today's Scripture readings encourage us not to despair or give in to despondency but to hold on and trust in the Lord who is with us even when we are not conscious of his presence.
Two years ago, Father Ray Kelly, the Parish Priest of Oldcastle Parish, in my home diocese of Meath, entered the Britain's got Talent Competition and received a standing ovation from the judges for his version of the song, 'Everybody Hurts', composed by the pop group, R.E.M. What struck me when I heard it was not so much Fr Ray's excellent singing voice but the poignant words of the song, which speak powerfully to everyone going through a difficult time. The second verse of the song goes as follows:
Sometimes everything is wrong
Now it's time to sing along
When your day is night alone (hold on)
(Hold on) if you feel like letting go (hold on)
If you think you've had too much
Of this life
Well, hang on.
Sometimes all we can do in difficult situations is to hang in there and hold on until help comes from the One who created us and holds us always in the palm of his hand.
In the first reading today, we see the great prophet Elijah in deep trouble. The wicked queen, Jezebel, whom Elijah has opposed, wanted him dead. So, frustrated, despondent and on the verge of despair, he fled into the desert and took refuge in a cave. He felt so low that he wanted to die. However, in the cave near Mount Horeb, he experienced the presence of the Lord in a gentle breeze and, strengthened by his presence, he found the strength and self-confidence to continue his mission as a prophet.
In the Gospel reading we see the disciples of Jesus caught in a violent storm on the Sea of Galilee. They are, quite literally, frightened out of their wits. And they become even more terrified when what seems like a ghost approaches them from across the water. They cry out in fear. But the ghost turns out to be their Master, Jesus, who reveals himself to them, saying: 'Courage! It is I! Do not be afraid'. Peter, encouraged by Jesus' words is the first to respond. At Jesus' invitation, he goes to him across the water, but when he 'feels the force of the wind' his courage fails him and he begins to sink. Then, Jesus reaches out his hand to him and saves him. The story ends with Jesus calming the storm and being acknowledged 'Son of God' by the disciples.
The words Jesus spoke to his disciples in their fear: 'Courage! It is I! Do not be afraid', he speaks to us today as we sail on the uncertain sea of life. He does not promise us a storm free voyage, but He does promise to be there for us. The example of Peter teaches us that, to stay afloat on the sea of life, we must fix our gaze on Jesus, not on the surging of the waves around us. The Gospel today invites us to deepen our faith and, when we meet with difficulties, to keep our focus on Jesus, rather than on forces that threaten us.
The storm on the Sea of Galilee was an opportunity for Peter and the other disciples to deepen their faith in Jesus. As we battle with the forces that assail us, when we feels we are about to sink, let us not hesitate to cry out to the Lord, like Peter. He will reach out his hand and save us. The English poet, Francis Thompson, experienced the saving hand of the Lord, when he had reached the end of his tether and felt he couldn't go on. He described this saving encounter in these memorable lines:
But (when so sad thou canst not sadder)
Cry—and upon thy so sore loss
Shall shine the traffic of Jacob's ladder
Pitched betwixt Heaven and Charing Cross.
Yea, in the night, my Soul, my daughter,
Cry—clinging to Heaven by the hems;
And lo, Christ walking on the water,
Not of Genesareth, but Thames!
So, in these difficult times, let us hold on in faith, 'clinging to Heaven by the hems' and may the power of Christ's loving presence be with us to rescue us and support us always.
Michael McCabe SMA, August 2020
Click on the play button below to listen to an alternative homily from Fr Tom Casey SMA