– a cooperation between SEAMOUNT COLLEGE, KINVARA and the SMA JUSTICE OFFICE
The new film which is under six minutes is the third in a series of films made to support the SMA Thumbprint Campaign for Climate Justice.
The SMA began its Thumbprint Campaign for Climate Justice in 2015.  Our aim is to raise awareness of the need for climate justice and to encourage individuals to commit to living in a more environmentally friendly way.  To help present the Campaign two short films were made: one aimed at adults and another for use in primary schools.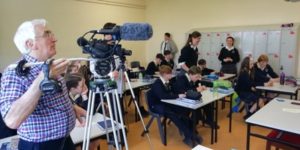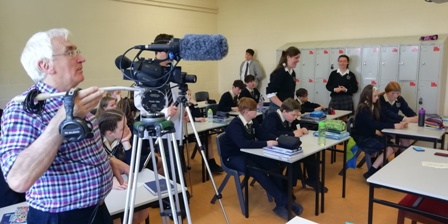 In 2018 we realised we needed another film, especially aimed at secondary schools.
We decided to make a new "teenage" film with the support of a group of teenagers who helped to write, plan and produce the film.
Mia Joyce Walsh, the Galway Diocese Youth Director, generously facilitated the process by helping us identify a group of ten Transition Year students in Seamount College, Kinvara, Co. Galway, who were interested.  This led to a process that would last for almost nine months. It began with a training  day about the Thumbprint Campaign.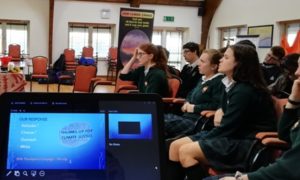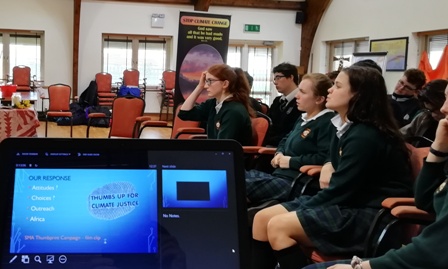 In the following months the students wrote the script, composed and recorded music, planned the scenes and the storyline. The students also organised rehearsals and recruited the staff and students in Seamount College who would participate in front of and behind the cameras.  Despite their busy school calendar, filming began at the end of May, shortly before the Summer Holidays.   Paul O' Flynn, a member of the SMA Communications Committee and a professional film editor, travelled to Kinvara with Gerry Forde the SMA Justice Officer.  Paul and two of the students did the actual filming.  The students had planned the day well. The scenes had been rehearsed, locations in the school and town planned and the actors were ready.  Even the weather and light was perfect.  Filming went off without a hitch.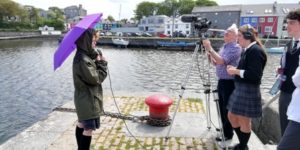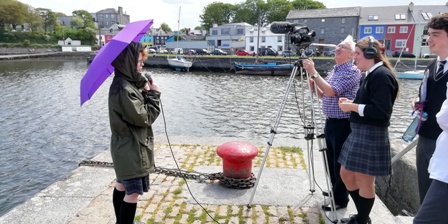 During the summer email and telephone contact was maintained with the students through Cian Carew, while at the same time editing and graphic work was being done by Paul O Flynn and Gerry Forde in Cork.   By September most of the editing and graphic work was completed. Some additional voice-over script was recorded with the help of Mr Fionan Cuddy (who plays the teacher in the film) and Caroline Jacob-Power, a secondary school student from Cork. The project was finally completed. 
We are grateful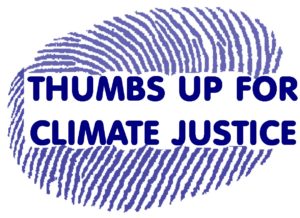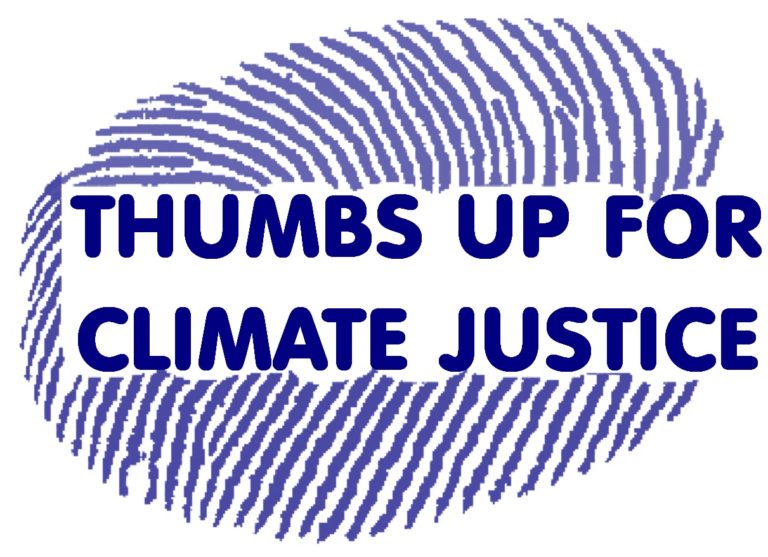 to many people who helped in the process of making this film.  Special thanks to Cian Carew, a student in Seamount College, to Ms Lisa Vega, the class teacher and Mia Joyce Walsh. Thanks also to all who worked on organising and writing the script, music and production – all are credited at the end of the film. The film is now the newest addition to our classroom presentations of the Thumbprint Campaign for Climate Justice:  
To see the two films we made previously click on the links below: