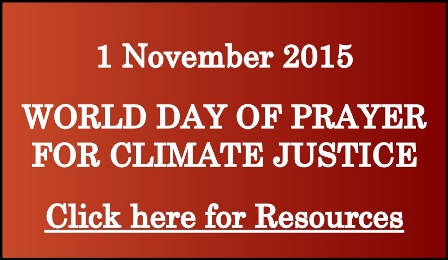 Click on our Climate Justice image to access several resources to use for the World Day of Prayer for Climate Justice as we approach the UN Paris meeting to address the most critical issue of our time.
The decisions which must be taken at this meeting will decide what world we will leave to our children's children.
The time has come to take on the vested interests who for short term profit risk the future existence of the world.