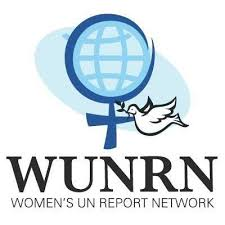 Editor's Note: This month we commemorate the 4th anniversary of the kidnapping by Boko Haram of 276 female students from a Government boarding school in the town of Chibok, Borneo State. While most have been released or rescued, 112 are still in captivity, some  may be dead.   
Boko Haram made another audacious mass kidnapping earlier this year when they abducted 113 students from Dapchi in north east Nigeria. Five students are reported to have been killed. 107 have been released, while one remains in captivity.
The Women's UN Report Network (WUNRN) have issued a comprehensive report which states:
"Four years after the abductions in Chibok, and months after more kidnappings in Dapchi, over 100 schoolgirls are still missing. Nigeria must act to make schools safe – beefing up security, learning from past mistakes and, ultimately, working to end the Boko Haram insurgency."
The report examines the failures surrounding the Dapchi abductions and makes recommendations on what must be done in the future to protect schools. 
The report concludes as follows:
"The Dapchi incident made clear that the Boko Haram insurgency, despite internal splits, remains dangerous. The quick release of most of the Dapchi girls is, of course, a huge relief. That it may have happened as a result of talks between the government and insurgents likewise offers some hope regarding prospects that dialogue can lead to a ceasefire or even help end the conflict. But the abductions also underscore the challenges the Buhari government still faces. The ability of the ISWAP Boko Haram faction to strike hundreds of kilometres from its bases along the Niger border, kidnap the girls and return without challenge illustrates its own potency but even more so security forces' inability to protect civilians in vast areas of the north-east.
"Four years after militants kidnapped 276 girls from the Chibok schools, the Boko Haram insurgency is far from over. The government and its international partners need to redouble efforts to protect communities in areas affected or at risk, through the deployment of additional security forces and continued counter-insurgency operations but also, if feasible, through dialogue."
The full report may be read by clicking here. 
The Women's UN Report Network is considered one of the best, most respected, comprehensive global resources on women's and girls' issues. WUNRN provides research, documentation, programs, reports – TOOLS – to move forward advocacy and activism, local to global, on the human rights, oppression, and empowerment of women and girls all over the world. The WUNRN website may be access by clicking here.