In a candid analysis piece by Migration Editor, Kristy Siegfried, the news agency IRIN asks the question 'What does Brexit mean for refugees?' (27 June 2016)
The leave campaign, most notably the UK Independence Party (UKIP), used refugees as a primary selling point to exit Europe. Giant posters were unveiled across Britain depicting hundreds of refugees streaming through the Balkans towards northern Europe with the message 'BREAKING POINT' emblazoned in red – evoking emotions of danger. The ad's small print carried the message: 'We must break free of the EU and take back control of our borders'.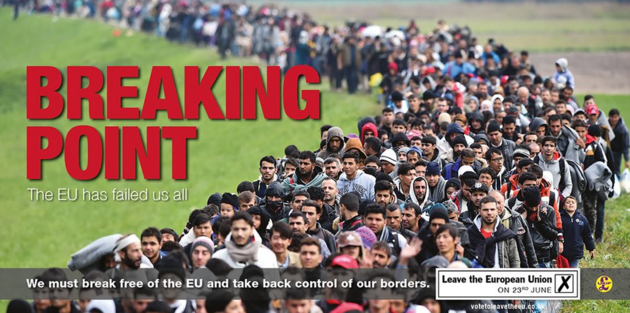 Having voted to leave the European Union, the most immediate impact of Brexit will be on EU migrants living in the UK and on UK migrants living in the EU.
The analysis highlights that Britain has remained largely sealed off from the refugee crisis that rocked much of the European mainland for the past year. "Protected by geography and its status outside the passport-free Schengen zone, it took in only a fraction of the asylum seekers who arrived at Europe's southern shores last year."
Alexander Betts, director of Oxford University's Refugee Studies Centre, also worries about the signal Brexit sends to the rest of Europe. "Europe's politicians will look at what's happened with Brexit and probably recognise there are votes to be won by trying to pander to the worst sentiments of fear and alienation, and scapegoating the EU and immigration," he said.
In her analysis, Siegfried reasons that if the further rise of right-wing, Eurosceptic, parties in countries such as the Netherlands, Denmark, Austria and France leads to more referendums and further fragmentation of the EU, refugees and asylum seekers may be among the losers.
"The main threat," to refugees, thinks Betts, "comes from the direction British and European politics go in."
To read the full article, click here