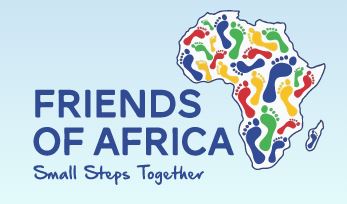 Over the last few months we have published video messages from SMA Missionaries around the world, most recently from Fr Tom Curran and Fr Ignatius Malwa (click here to view).
This week we publish a video from Fr Paul Monaghan SMA, based in SMA House Ranelagh, Dublin and we are also happy to bring you a video made by the Friends of Africa (FOA) a group that began from "a shared vision by young Irish adults who had grown up in the faith and heard about the great work or Irish Missionaries and the SMA missionaries themselves, this vision of young Irish Adults and SMA missionaries visiting Africa continues" up to the present. (FOA Website/history)
Since its foundation the Friends of Africa has had a longstanding relationship with the SMA. Some of its founding members grew up attending the SMA Summer Camps in Dromantine.  Over the last 22 years they have worked in partnership with the SMA Fathers both in Africa and in Ireland where FOA volunteers help organise and run the Dromantine Summer Camp each year.  This commitment to mission in Africa and to the SMA in Dromantine is greatly appreciated. Sadly, this year,  Covid-19 has put a stop to plans and preparations for both the Summer Camp and volunteer programmes in Ghana and in Tanzania. 
While greatly disappointed by the cancellations the FOA decided to act and not to passively accept the situation.  True to their vision FOA volunteers and organisers found a way of showing solidarity with their partners in Africa and, while remaining socially distant, to unite in a combined effort with each other.  The innovative idea of independently, yet together, running ten Kilometres each day for ten days was settled upon.  This enabled  volunteers to feel united with FOA members who took part in Ireland, Australia, Thailand, South African, Ghana and in other places.  It also raised over £30,000.  This is being used to support projects linked to SMA and other partners in Africa – a public health project in Ghana as well as a feeding programme, clinic and emergency accommodation project in South Africa.
The video here features four Friends of Africa volunteers, Jayne Hearty, Callum Lynch, Roisin McCartan and Shannon Heffron shown above. They were due to travel to Tanzania and Ghana this summer for four-week volunteer programmes in Parishes served by SMAs who live and work in these countries. All had undergone special training courses in preparation for their visits and they also fundraised to cover the costs of their journeys and work.  They are looking forward to visiting Africa and continuing the work of the FOA there in 2021.
To view click on the Play Button on the right.