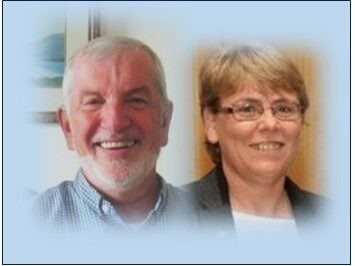 Continuing our series of messages for Covid-19 times this week we bring you two new video messages one from Sr Kathleen McGarvey OLA and the second from Fr Pat Kelly SMA.  Both give a personal perspective on living through the pandemic – the difficulties, changes that have come about and also the blessings that these changes have brought.  
Sr Kathleen McGarvey is a Catholic Religious Sister of the Missionary Sisters of Our Lady of Apostles (OLA) and currently the Provincial Leader of the Congregation in Ireland. She is now based in the OLA Convent in Ardfoyle, Cork.
Sr Kathleen McGarvey OLA
Fr Pat Kelly SMA
Here she speaks of the challenges of COVID-19, especially the difficulty of being apart from our loved ones during the end stages of life. She sees this time as a time of great pain but also of great blessing, and expresses gratitude to the benefactors of the OLA Sisters, with special mention to Friends of Africa for their recent contribution to the OLA mission in Tanzania. She assures us of the continuous prayers of the Sisters and reminds us that we are all called to care for one another and to be responsible stewards of creation.
Fr Pat Kelly SMA was ordained in 1974 and since then has been a missionary on four continents, Africa, Asia, America and Europe.  He has worked in Liberia, the Philippines, India, Italy and the USA. Recently he returned to work here in Ireland as Promotions Director for the Irish Province.  
In his video he speaks of living through lock-down in SMA House Ranelagh.  He reports that it was far from boring and that the pace of life in the Community took on a monastic tempo of shared tasks built around prayer, liturgy and reflective times spent in the garden.  Through walking in the locality he discovered in his immediate area much beauty, connections and history that he had not noticed before.  The blessing of Zoom allowed on-going contact with his family of seven brothers and sisters and even contact, renewed after many years, with people he knew – a Prayer Group in the Philippines with whom Sunday Mass is celebrated each week.  
To view the videos click on the play button and then on the full screen icon in the boxes on the right.    These videos, along with others previously published, will continue to be available via the Messages and Resources for Covid-19 Times page.