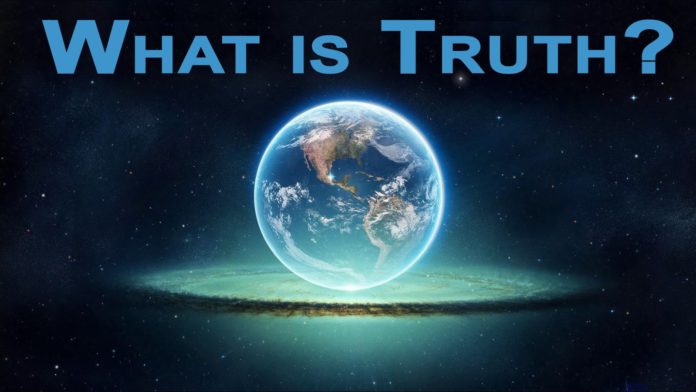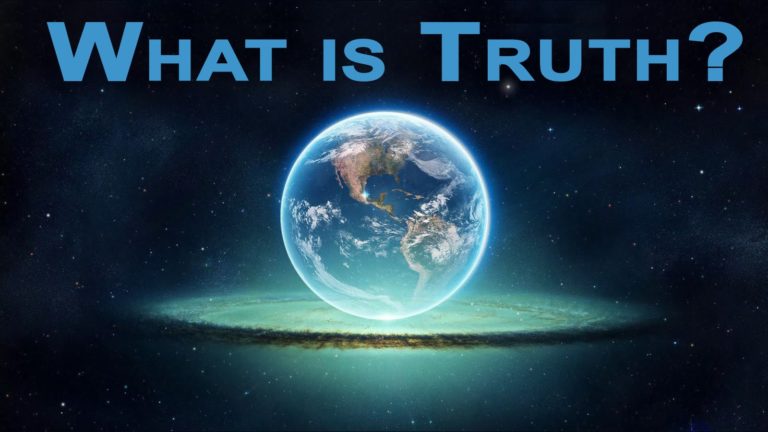 "The strategy of this skilled 'Father of Lies' is precisely mimicry, that sly and dangerous form of seduction that worms its way into the heart with false and alluring arguments."
– Pope Francis
It is a stark and dramatic scene. Jesus, abandoned and defenseless before Pilate. In John 18: 37-38, Pilot asks "Are you a King?"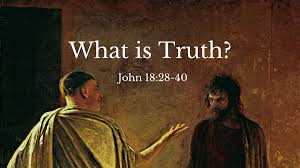 Jesus answered, "You say that I am a king. In fact, the reason I was born and came into the world is to testify to the truth. Everyone on the side of truth listens to me."
Pilate responds by asking "What is truth?" before going out to the Jewish mob and pronouncing "I find no basis for a charge against him".
What is Truth? 
This is increasingly relevant in the current age when 'Fake News' can be spread so easily to targeted audiences on the Internet. Fake News is not new. As a 15 year old schoolboy I witnessed the murder of unarmed Civil Rights demonstrators in Derry on what became known as 'Bloody Sunday'. Within minutes of the massacre, understanding the power of the first soundbite, several levels of the British establishment began to spread 'alternative facts' about what happened. This included the Lord Chief Justice of England and Wales, Lord Widgery, who, quite literally, murdered the Truth. The consequences of the murdering of unarmed civilians by paratroopers and the murdering of the Truth by the Lord Chief Justice was to kill the non-violent Civil Rights Movement and to hand the initiative to the men of violence. It took all of 25 years to catch-up with the deliberate lies, so that the truth could finally be acknowledged as part of the fledgling Irish Peace Process.
In his message for World Communications Day, (May 13th, 2018) Pope Francis described 'fake news' as "the spreading of disinformation online or in the traditional media."  
"The strategy of this skilled 'Father of Lies'",  he stated, "is precisely mimicry, that sly and dangerous form of seduction that worms its way into the heart with false and alluring arguments."
On July 14th 2018, Bastille Day, Michiko Kakutani, a writer, literary critic and former chief book critic for The New York Times, published an opinion piece in the Guardian entitled: 'The death of truth: how we gave up on facts and ended up with Trump'.  
"From post-modernism to filter bubbles, 'truth decay' has been spreading for decades. How can we stop alternative facts from bringing down democracy?" Kakutani asks. 
It is a disturbing, challenging and critical reflection. Those who are called to be moral and ethical leaders in this increasingly confusing world will find insightful substance in what he says and the conclusions he draws. We encourage you to read he words.
The Guardian article may be accessed by clicking here.
Don Mullan, SMA Communications Officer