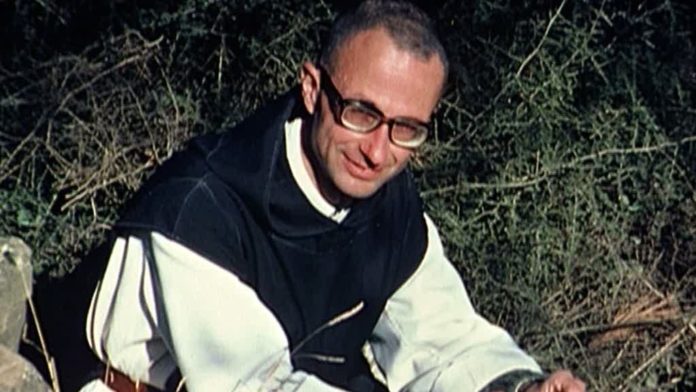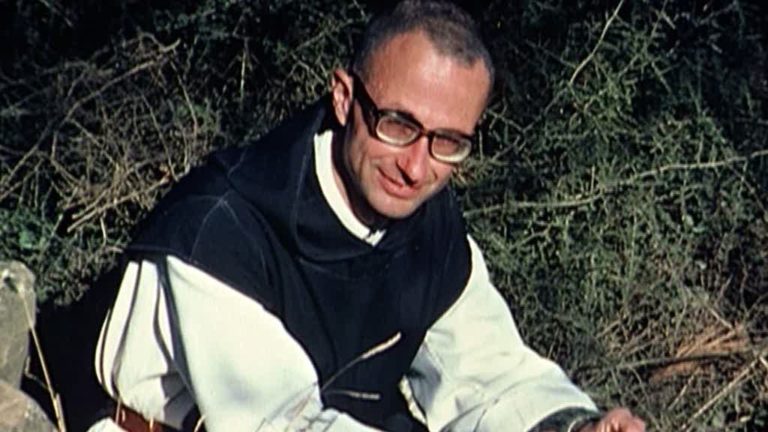 I know the caricatures which a certain Islamic ideology encourages and which make it easy for some to dismiss the religion as hateful…But such people should know that at last I will be able to see the children of Islam as He sees them—He whose secret joy is to bring forth our common humanity amid our differences.
– Christian de Chergé, O.C.S.O
Editor's Note: On December 8, 2018, Pope Francis beatified two OLA Sisters, alongside seven Trappist monks, all Frenchmen, martyred in May 1996. who lived amongst their Muslim brothers and sisters for years at the Abbey of Our Lady of Atlas in Tibhirine, Algeria. 
After many long years of service in the Atlas Mountains – years of faithfulness to the monastic routine of work and prayer: of deepening dialogue with ordinary Algerian Muslims – Christian de Chergé, O.C.S.O and his Cistercian community were abducted and held by the Islamic extremists.
In mosques throughout Algeria, prayers were offered for the safe return of the monks who had worked as teachers, doctors, carpenters and farm hands in the local village. Seven candles were lit at Notre Dame Cathedral in Paris and Muslim leaders in Paris issued a fatwa condemning the abduction of the monks and reminding us that in the Koran it states clearly that God says: "Whoever kills a man who himself has never killed, nor committed violence upon the earth, will be considered as one who has killed all men; and whoever saves a life will be considered as saving all life." (Koran, sura V. verse 32).
When negotiations broke down, a communication was received which said that all seven monks had been beheaded. The seven candles were extinguished, but their testimony lives on. After the monks' death were confirmed, the families opened letters they had received from their sons in the event of their death. Prior Christian de Chergé's mother released the testimony of her son to the world. 
He wrote:
If it should happen one day – and it could be today – that I become a victim of the terrorism that now seems to encompass all the foreigners living in Algeria, I would like my community, my church, my family, to remember that my life was given to God and to Algeria; and that they accept that the sole Master of all life was not a stranger to this brutal departure.
I would like, when the time comes, to have a space of clearness that would allow me to beg forgiveness of God and of my fellow human beings, and at the same time to forgive with all my heart the one who will strike me down.
I could not desire such a death; it seems to me important to state this: How could I rejoice if the Algerian people I love were indiscriminately accused of my murder?
My death, obviously, will appear to confirm those who hastily judged me naïve or idealistic: "Let him tell us now what he thinks of it!" But they should know that…for this life lost, I give thanks to God. In this "thank you," which is said for everything in my life from now on, I certainly include you, my last-minute friend who will not have known what you are doing…I commend you to the God in whose face I see yours. And may we find each other, happy "good thieves" in Paradise, if it please God, the Father of us both, Amen!"
Let us remember our own Father Pier Luigi Maccalli, abducted by Islamists on 17 September 2018. We asked Blessed Christian de Chergé, and all the Algerian Martyrs, to strengthen Fr. Luigi in his aloneness and to help him to renew his faith every day until he is delivered, safely, to his family, confreres and friends.