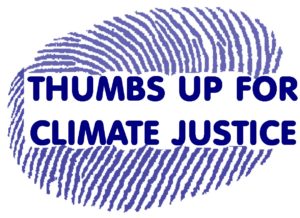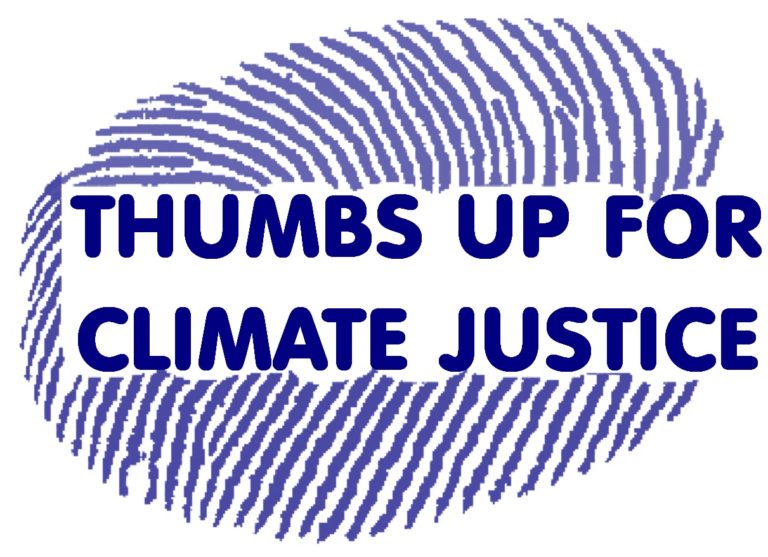 In January 2015 the SMA , through its Justice Committee,  identified  Climate Change/ Climate Justice as a  priority area for the SMA to address.  As a result the Thumbprint Campaign, as a way of addressing climate change and promoting climate justice was developed.  Resources and publicity materials were prepared and used for the first time at the annual SMA Pilgrimage to Knock in May 2015.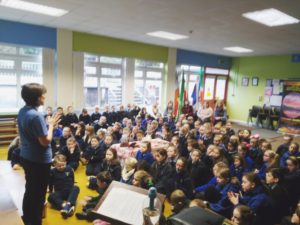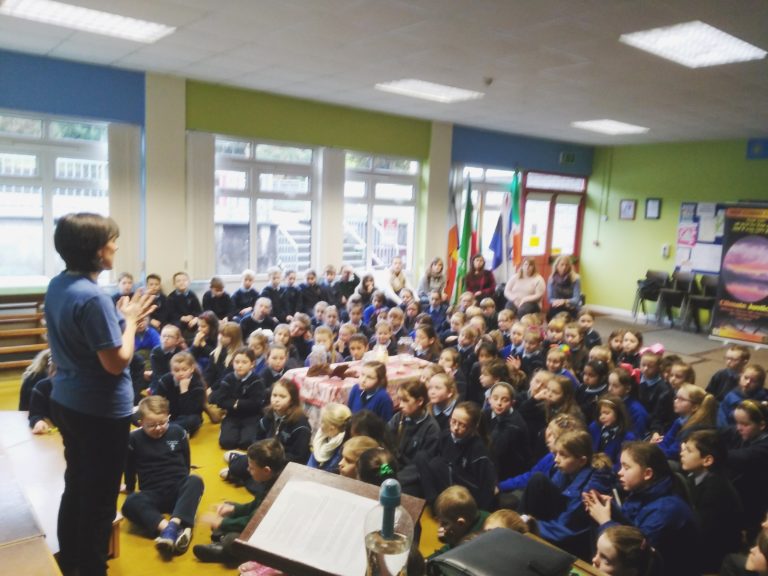 The response to this initial use of the Campaign was encouraging and received further impetus with the publication of the Encyclical Laudato Si a month later.  For the next year the Campaign was included as part of all SMA events.  During this period Campaign resources and presentations were further developed and refined.  Part of this development was a classroom based presentation lasting approximately 45 minutes during which the need to care for creation is presented in a faith context. The presentation culminates with participants making their thumbprint on a Pledge Sheet.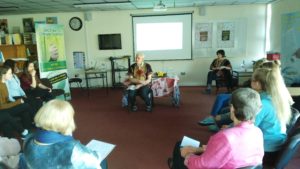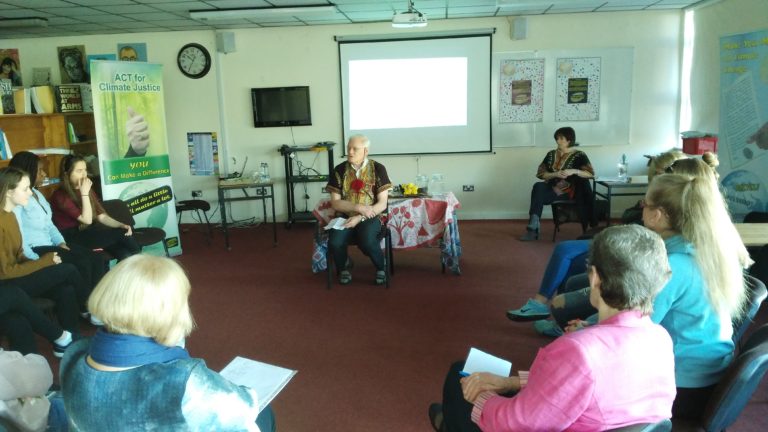 Initially the presentation was delivered by a team consisting of the SMA Laity Coordinator and Fr Maurice Henry SMA with technical support from the SMA Justice Officer.  However, as demand increase it became clear that more help was needed.  As a result in 2016/2017, much of our energy and resources have been devoted to training and equipping teams of volunteers to deliver the Campaign to a wider audience.  to a lesser extent the Campaign has been used in Parish and small group situations.  This is an area we plan to develop.
To date over thirty adult volunteers have been trained and the presentation delivered in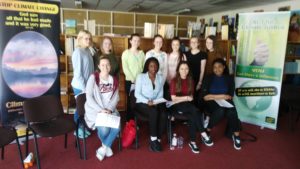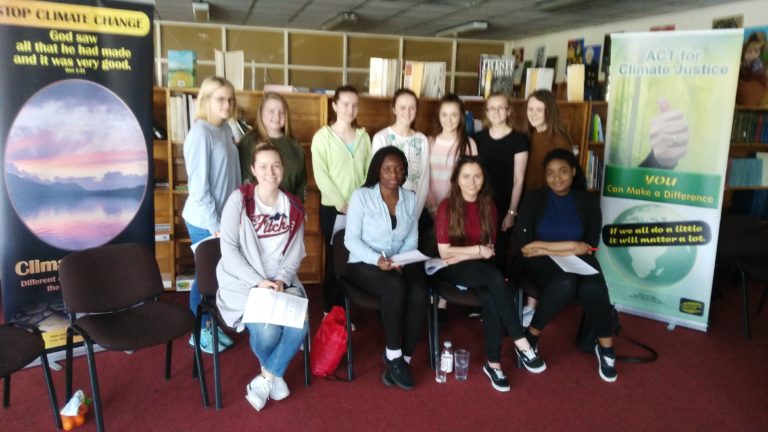 dozens of school around Ireland.  From September 2017, candidates for the John Paul II Awards Programme will have the option of taking on the Thumbprint Campaign as part of their work to achieve the Award. One group of students from Mercy  Secondary School Tuam had already undergone training (see photo)   We expect that John Paul II Award students will greatly extend the outreach of the Thumbprint Campaign.  It will also increase the need to deliver training and to provide the equipment and resources that the John Paul II Award candidates will need to deliver the campaign.  This will be a major part of our work in the coming year and we hope that some of the adult volunteers already trained, will themselves become trainers of the John Paul II Award students.  The SMA has also recently employed two Lay Outreach Workers.  Part of their work will be supporting the administration and running of the Thumbprint Campaign for Climate Justice.  All of this will require a considerable amount of funding.  The Society of African Missions will continue to provide human and financial resources and we happy that Trocaire will also provide some funding.
If you would like to support our campaign either by training as a volunteer or by providing financial assistance please contact either [email protected] or [email protected]