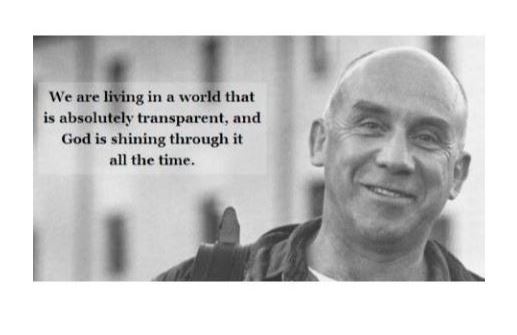 "In our present attitude the natural world remains a commodity to be bought and sold, not a sacred reality to be venerated. The deep psychic change needed to withdraw us from the fascination of the industrial world, and the deceptive gifts that it gives us, is too difficult for simply the avoidance of its difficulties or the attractions of its benefits. Eventually only our sense of the sacred will save us."
– Thomas Berry
Today, in the opening years of the twenty-first century, we find ourselves in a critical moment when the religious traditions need to awaken again to the natural world as the primary manifestation of the divine to human intelligence. The very nature and purpose of the human is to experience this intimate presence that comes to us through natural phenomena. Such is the purpose of having eyes and ears and feeling sensitivity, and all our other senses. We have no inner spiritual development without outer experience. Immediately, when we see or experience any natural phenomenon, when we see a flower, a butterfly, a tree, when we feel the evening breeze flow over us or wade in a stream of clear water, our natural response is immediate, intuitive, transforming, ecstatic. Everywhere we find ourselves invaded by the world of the sacred. Such was the experience of Thomas Merton. Such is the wonder that he is communicating to us.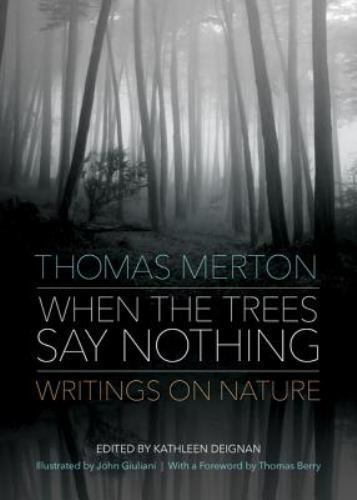 An absence of a sense of the sacred is the basic flaw in many of our efforts at ecologically or environmentally adjusting our human presence to the natural world. It has been said, "We will not save what we do not love." It is also true that we will neither love nor save what we do not experience as sacred. 
There is a certain futility in the efforts being made–truly sincere, dedicated, and intelligent efforts–to remedy our environmental devastation simply by activating renewable sources of energy and by reducing the deleterious impact of the industrial world. The difficulty is that the natural world is seen primarily for human use, not as a mode of sacred presence primarily to be communed with in wonder and beauty and intimacy. In our present attitude the natural world remains a commodity to be bought and sold, not a sacred reality to be venerated. The deep psychic change needed to withdraw us from the fascination of the industrial world, and the deceptive gifts that it gives us, is too difficult for simply the avoidance of its difficulties or the attractions of its benefits. Eventually only our sense of the sacred will save us.
Thomas Berry, June 2002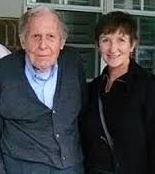 From the Foreword to 'When the Trees Say Nothing – THOMAS MERTON Writings on Nature', edited by Kathleen Deignan, Sorin Books, Notre Dame, IN, 2003
For more information or to purchase book, click here.