In August 2018, the World Meeting of Families takes place in Ireland, a location apparently favoured in part by the rich missionary tradition of the Irish Church. That missionary tradition finds echoes in Pope Francis' call for a Church that is outward looking, going to the margins and witnessing to love and compassion, justice and mercy. In reality, family life is the bedrock for those values, witnessing to God's love in the nuts and bolts of everyday life.
The Society of African Missions (SMA) is the heart of an extended Missionary Family whose members play a vital and active role as missionaries in their everyday lives here in Ireland.
This family goes back to the earliest SMA presence in Ireland in 1878, and became more structured in 1959 with the formation of the Family Vocations Crusade, now the Family Vocations Community (FVC). Its 14,000 members actively participate in spreading the Gospel, enabling the formation of missionary priests in and for Africa by contributing to their education, providing spiritual support and communicating with the African Houses of Formation.
In addition to supporting SMA projects in Nigeria and Zambia, the SMA Lay Association (SMALA), is now committed to a new project initiated by the SMA Tanzania Region. They are educating others about the struggles Albino people face and raising awareness of their persecution. They are also raising funds to support the building of a home for abandoned Albino children, allowing them to complete their education and eventually secure employment.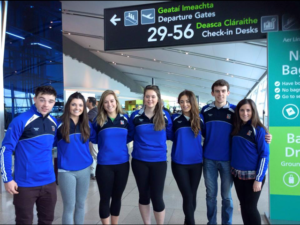 The Friends of Africa (FOA) is a young adults group which has been actively engaged in mission for almost 20 years. In addition to providing financial support and other resources to SMA and African projects, FOA volunteers go to Zambia, Tanzania and South Africa each summer to work directly in mission activities. They also give their time and energy, together with the Core Group of Dromantine Summer Camps to introduce 500 girls and boys to aspects of the SMA mission and Africa during the school holidays.
Across Ireland, a group of dedicated volunteers promote and collect Mission Boxes, the funds from which support the work of those Irish SMA members who are still working in Africa. Undertaking lengthy journeys around their various areas to service the boxes, many are engaged in the administration necessary to record and acknowledge the monies received.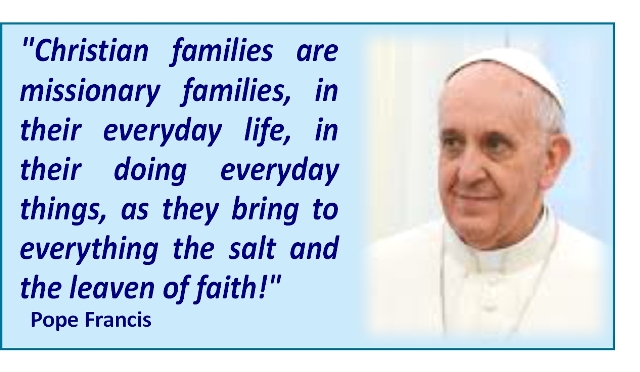 Promoters of the Mission Association Cards are located throughout Ireland, providing many with access to cards for bereavement, thanksgiving, illness and various special intentions for their extended families and neighbours. A source of contact and support, especially at times of great need, promoters simultaneously raise awareness of the work of the SMA.
The recently trained Climate Justice Volunteers are making a significant contribution to the promotion of climate justice by delivering the Thumbprint Campaign in schools and parishes across the country. With climate change and the increased pollution from industrialised countries like Ireland impacting directly on Africa, education and awareness raising on this issue is a vital part of the SMA mission.

Each aspect of the SMA Missionary Family is engaged in its own area of work; each is greatly valued and appreciated. But the value and strength of each piece is further enhanced by the shared focus on and commitment to Africa. The impact of so much giving and caring is greater because of the combined activity of women and men who may never go to Africa, but who constitute the SMA Missionary Family, witnessing to the call to be missionary everyday in their lives, in their homes and communities.
Dympna Mallon, SMA Laity Coordinator