The Society of African Missions (SMA) has a commitment to justice, peace and the integrity of creation coupled with a vision to engage lay people more in its outreach.
In the past few years, climate change and the need for climate justice has been a core issue with which the SMA has been concerned, not only because it affects each person in the global human family, nor because caring for creation is our Christian responsibility, but principally because it is a continuation of the SMA mission to Africa, where the people feel the effects of climate change most.
A new report by the IPCC has stated that we have just twelve years to stabilise global warming at a maximum of 1.5 degrees. Even half a degree more will increase the risks of irreversible climate breakdown, including extreme weather and poverty for hundreds of millions of people, as well as the death of species and destruction of coral reefs.
Professor Peter Thorne of Maynooth University says we must "transform the way we live, travel and work." This is a mission or task for all individuals, for families, groups, organisations and particularly for our Government.
In this year of the World Meeting of Families, the SMA has developed three sets of resources, each of which can contribute to the radical transformation of all our lives, through our relationships, our lifestyle choices and our collective care for our common home. Resource one is: 
The Family Tree Programme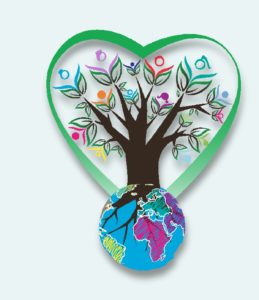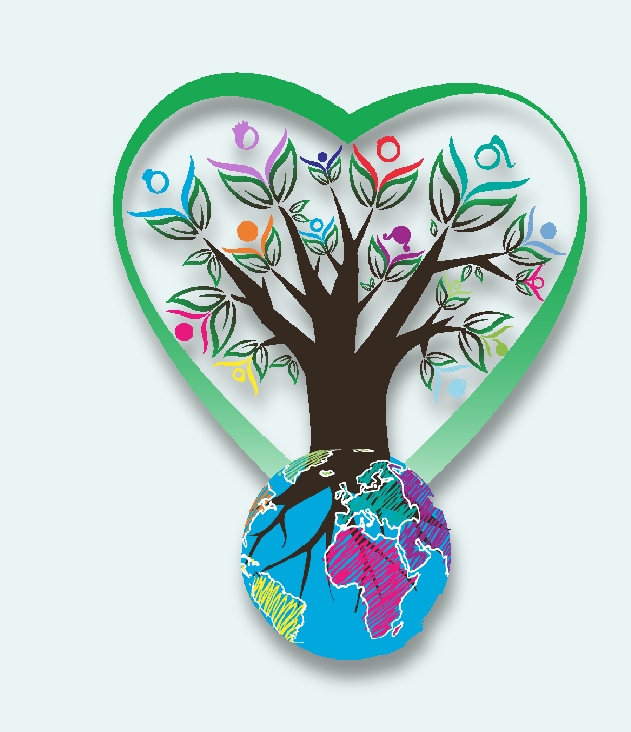 This four-session programme is suitable for any group of people who are connected by common bonds or shared values, such as a domestic family, a class, a school, a sports club, or a parish.
The four sessions, which consider family elements and values through the metaphor of a tree, provide an opportunity for those participating to identify their shared heritage, their connection to the global family and to the family of creation.
The construction and completion of a tree, built from recycled materials, helps to highlight the unique talents and giftedness of each member of the "family". A full set of resources, five film tutorials, guidance notes and worksheets are available by contacting:
A practical way of connecting with the global family and creation is through a second resource called:
The Laudato Tree Project
This project promotes care for the whole family of creation through the planting of trees and supporting biodiversity of plant and animal life, and is partnered with the Tree Council of Ireland which will source, plant and maintain the Laudato Trees for 10 years.
Inaugurated by President Michael D Higgins at Áras an Uachtaráin in March 2018, it aims to create Laudato Tree gardens, the first one of which was launched in Roscommon by Minister Denis Naughten TD in July 2018.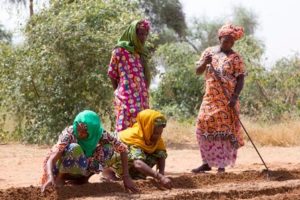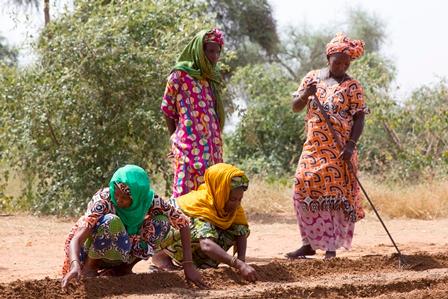 Central to the Project is its commitment to the Great Green Wall, an African initiative to resist desert encroachment by planting a corridor of vegetation across the African continent from west to east. €35 of every €60 donation made to the Laudato Tree Project will be sent to a UN supported project in Burkina Faso, to develop a sustainable eco-community. More information on the Laudato Tree Project is available by clicking here. 
The third resource is called:
Living Faith Means Living Justly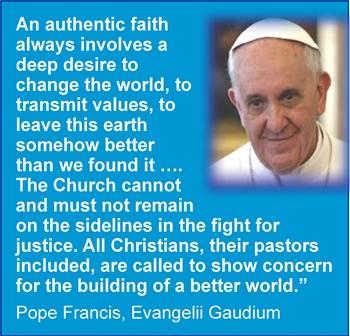 This programme will be available through the SMA Website from November 2018. Based on Scripture and Catholic Social Teaching five video presentations will provide those who wish to engage in work for Justice and Peace and Care for Creation, with a solid understanding of what our faith teaches, as the starting point for a Christian response to justice issues in our world.
This resource was developed to provide a foundational training for individuals and parishes wishing to set-up or participate in Faith and Justice Groups. Its aim is to promote just living essential to our faith as individuals and as Christian communities.
Through these and other outreach initiatives, the SMA seeks to empower each person in their call to be "doers of the Word," to be missionary by how they live their lives at a time when the future of our common home needs the care and love of all of us.