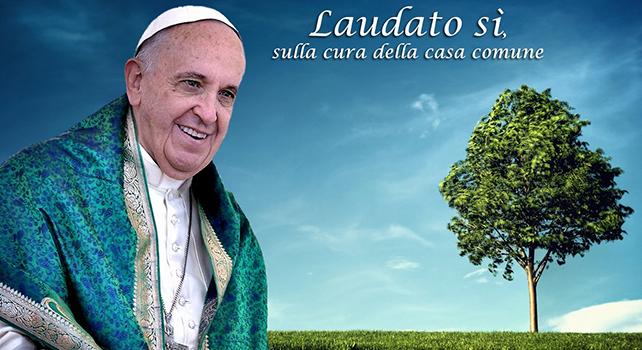 Below is the first in a series of articles and other materials focusing on Laudato Si that will be published during this week marking the 5th Anniversary of its publication.
June 2020 marks the 5th Anniversary of Laudato Si – on care for our common home.
Since publication in 2015 it has had a sustained and growing impact both within and outside the Catholic Church. Addressed, to "every person on the planet," it appeals to all to respond to "the urgent challenge to protect our common home", which, "includes a concern to bring the whole human family together to seek a sustainable and integral development" (LS13). "All of us can cooperate as instruments of God for the care for Creation, each according to his or her own culture, experience, involvements and talents." (LS14)
Impact of the Encyclical
Laudato Siʿ has  contributed to the evolving dialogue around climate change and climate justice over the past five years. It has, through its call for integral development and an integral ecology brought a human and inclusive focus that a purely scientific or environmental approach lacks.
In linking care for the environment with care for human dignity, through its concern for the poorest and for future generations, the Encyclical has hammered home the point that "everything is connected" in our common home. Therefore, overcoming the global problems of Climate Change and Pollution cannot succeed unless we heed both "the cry of the earth and the cry of the poor." 
Growth in Awareness
Since 2015 there have been great and positive changes in terms of the global awareness of climate change,, the general acceptance of its reality and of the need for action to mitigate its effects. Back then, climate change was often denied or perceived as something that happens far away or in the distant future. Now, due to the increase in extreme weather events and climate related natural disasters all around the world, climate change has come to be understood more as a present and urgent reality.
There has also been a growth of activism calling for governments to lead mitigation action and to implement policies that promote climate justice.  Laudato Siʿ has played a significant part in motivating this. As a result, but to very varying degrees, Governments are beginning to respond. In most cases however, the strategies and targets being adopted to reduce  carbon emissions are too slow and do not go far enough.
Ireland is lagging far behind other European countries and will not achieve its stated targets, even with the temporary climate change improvement due to the COVID-19 'shutdown'.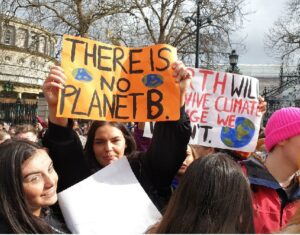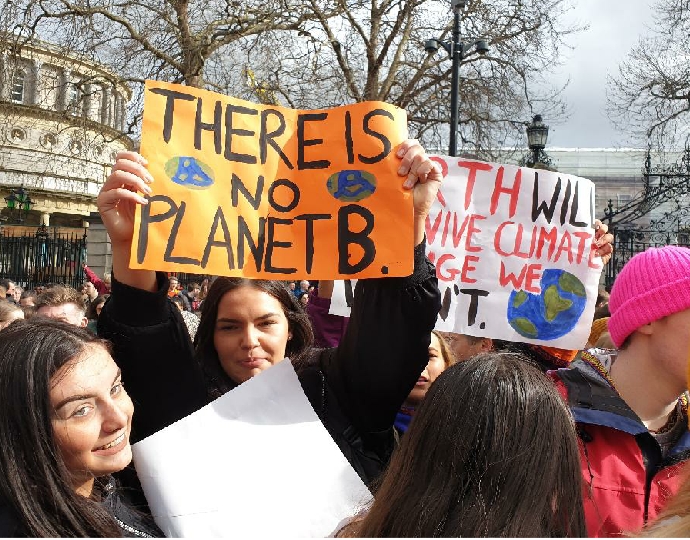 When we resume 'normal living' it is likely most people/industries will return to their former ways of doing things and, once again, resume harmful activities.     
Public dissatisfaction with Ireland's poor response to climate change has found expression in protests such as Fridays for Future, a growth in climate justice advocacy by green groups and a significant increase in support for environmentalists at the ballot box during the last General Election. 
Covid-19
The advent of the Covid-19 pandemic has had a massive negative affect on our world in terms of the loss of human life, livelihoods and economic cost. It has also brought previously unimaginable societal change. Efforts to respond to it have proved that we can get by without the wasteful level of consumption generated by our individualistic and throwaway lifestyles. The pandemic has also brought home the reality that cataclysmic and world-changing events can actually happen. In addition, any belief that our scientifically-advanced and sophisticated world would come up with some sort of immediate solution to solve our problems has been blown away. 
The changes brought about by COVID-19 have carried us in the direction of less individualism, less consumption and less self-centred greed. Instead, a greater social awareness, solidarity and the promotion of the common good have been at the centre of efforts to contain and combat the disease. These are proving to be the most effective means of controlling COVID-19. We can only hope that these altruistic and more socially-conscious and positive changes continue into the future.  


While the scourge of COVID-19 is the focus of attention now, climate change is also a reality we must not ignore. Responding to it requires a level of change unthinkable up to now – for example, governments making radical policy changes about finance, transport, production and the way businesses are run. Changes in how people live, where personal freedoms and choices give way to a focus on what is good for the community. In responding to the pandemic decisions and changes like these have already been made.  The unthinkable has, albeit due to a forced and urgent need, become thinkable and necessary.   While COVID-19 itself can never be said to be a good thing or in any way welcome, the willingness to embrace change in order to deal with it  surely is.
As individuals, families and communities we need to continue to live in the way that the response to Covid-19 has pointed us, i.e. being more conscious of the needs of others, of other communities and future generations.   The door to making such changes has been opened in this time of Covid-19. The pandemic will end. Hopefully our openness to change will continue.
 "Everything is connected"