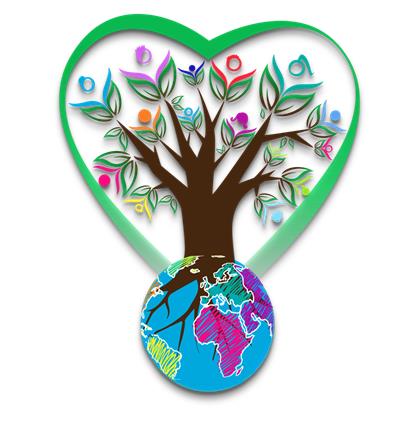 Welcome to the SMA Family Tree Programme. 
We are happy to announce that the Family Tree Programme resources and videos are now available through the Resources section on the SMA Website.  This has been developed over the last year and grew out of the need for a follow-up to the SMA Thumbprint Campaign for Climate Justice. The initial input came from the SMA Lay Coordinator, Dympna Mallon, and was further developed through the SMA Justice Committee.
The programme includes five short videos that were produced in-house. The Script and graphics were completed by SMA staff while filming and editing was done by Paul O'Flynn who is a member of the SMA Communications Committee. We are especially grateful to Mia Joyce-Walsh for narrating the films.  
Any family can participate: the family in the home, in the classroom or school, in the youth club, sports club or community group.  The programme gives families the chance to become stronger by working together through 4 sessions in whatever time frame  families, groups or parishes prefer. 
Families are like trees—they have roots and branches. By looking at all the different parts of the tree, completing the activities and thinking about how they connect to the family, we can learn more about our families and why they are so important. Each family is encouraged to "build" their family tree as an arts and crafts project as part of the programme. 
Click here to go to the Programme Homepage and to access videos and resources for each of the four sessions.  This page also contains a short introductory video giving an overview of the Programme
To download The Family Tree Programme Leaflet, please click here.
©SMA Laity and Justice Office