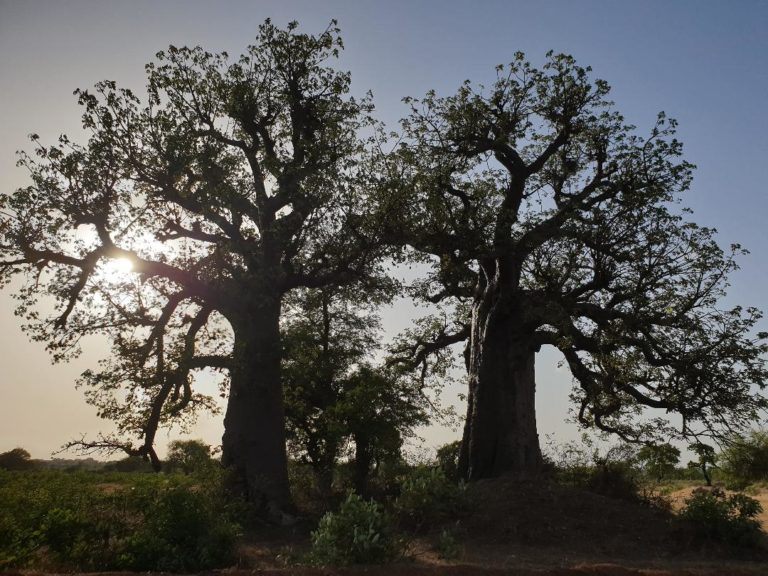 Editor's Note: The Baobab Tree is an iconic African tree. It appears in Disney's 'The Lion King', and features prominently in Antoine de Saint-Exupery's 'Le Petit Prince'.
Recently, during a visit to Savio Wezanamo Cooperative, Paga, Ghana, Musah Awedaga Atogepio, a member of the cooperative, told the SMA Communications Officer the following: "Until ORGIIS and ADUNA came to our village, we saw no value in the Baobab tree, and just left it to rot in the sky. Today ORGIIS has taught us the value of the Baobab and many other trees to supplement our incomes and to provide food and hope for our children."
Today in Part Two of our Baobab stories we hear more voices of people directly benefiting through our support  for the NGO ORGIIS and the UK ethical company, ADUNA. The stories are simple but they are told with immense dignity and hope.
Every human being has the right to live without the fear of hunger and deprivation. Parents, especially, have the right to provide the basic requirements needed by their children.
The Earth can provide for all, if only we live sustainably. The people whom ORGIIS and ADUNA work with are not the ones who are responsible for the growing catastrophe of Climate Breakdown, yet they are the ones who are bearing the heaviest burden. 
Our Christian calling is to build a world in which we all share equally of the fruits and benefits of Mother Nature. As Mahatma Gandhi said: 'The Earth has enough for everyone's need, but not enough for everyone's greed.'
When Jesus instructed his followers to go forth and share the good news, he did not task them with offering his message to people, alone. He commanded them:
"Go out to the whole world; proclaim the Good News to all creation." (Mark 16:15)
Did the Lord of the Universe foresee a time, 2000 years hence, when our misreading of the scriptures had turned us into predators of Nature? A time when, through urbanization and industrialization, the majority of humanity had lost touch with the rhythms of the Seasons? It is surely telling that Jesus instructed us to proclaim the Good News to ALL CREATION! 
It is vitally important that we refocus our missionary activities in the light of this exhortation, especially at a time when we are in the midst of the 6th Mass Extinction. 
Just as we are inspired by the women who stood by Jesus crucified and who were the ones to whom he first revealed his Risen Glory, let us be inspired by the women of the Sahel who are growing the Great Green Wall for their children and future generations. 
ABABU BARKOFOBA. Married. 6 children. Baobab Producer & Farmer. Nankum, Burkina Faso.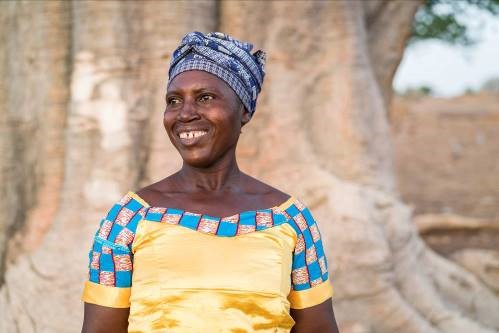 I have been farming all my life. I am now 33 years old. Our land used to be very beautiful but now all of its beauty is gone. We had trees that protected the soil. But now the rains wash everything away. The Great Green Wall is about planting new trees. Trees give us pride.
Life was truly hard before Aduna came. We used to harvest baobab, bring them to the house and say "O, I have a lot of baobab". But processing was so hard that you would only do one bowl of powder at a time. You would take it to market, sell it for cheap and even spend the money before going home. Now we sell just the fruits and all in one go. Having money you can plan with makes a huge difference. My plan is to invest everything I can in my children's school fees. I hope they will be successful in the future and can take care of me when I am old.
NEO BABUYA. (40). Married. 7 children. Baobab Producer & Farmer. Nankum, Burkina Faso.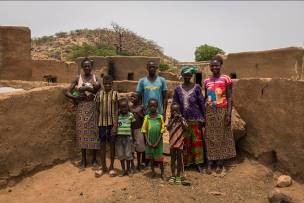 Money doesn't come by easy so I try to manage every little that comes. The baobab tree is like a helpful friend. When we can't find money to pay school fees, when we farm and the yield is bad, when everything else fails, the baobab tree comes to our rescue. We eat the leaves, which is nutritious, and we sell the fruits to Aduna for good enough money to sustain us throughout the tough season. I hope to build extensions to our house so that each child gets their own room.
In the past, the trees were many so even if it rained heavily the leaves of the trees and the roots used to hold the water. Today, because all the trees are gone, there's nothing to hold the water when it rains so it floods. Even the smallest rain ruins everything. I know about the Great Green Wall, and I am waiting for my share of seedlings to plant.
YARABU AMOKUDAGA. Married. 7 children. Baobab Producer & Farmer. Nankum, Burkina Faso.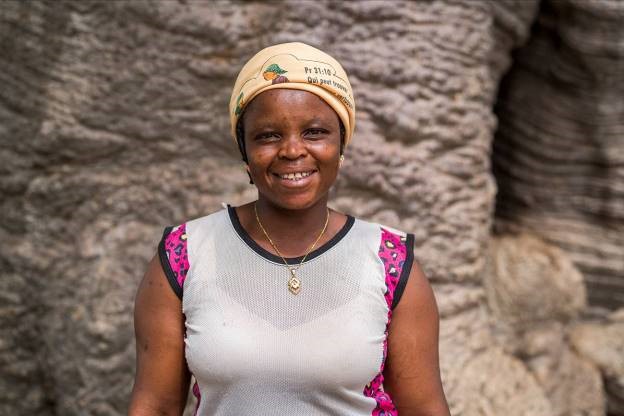 We are a family of farmers. I also trade whenever I have money. I like to buy things in bulk and sell them in bits. It is profitable but from when I was born and learned to walk, I have been farming. When I was old enough to get married, I also married a farmer and we've been farming all along. We farm rice, maize and millet.
When I was young, we farmed on small pieces of land and harvested bountifully but now we keep increasing the size of our farmlands, and yet our harvests keep shrinking.
The Great Green Wall is about planting trees. When I plant a tree, it will one day bear fruits which I can sell to make money. And finally, when I am dead and gone my children and grandchildren will get to benefit from the tree. Trees are our gift to the future.
AVOABU KONUGA (45) 6 children. 4 grandchildren. Farmer. Nankum, Burkina Faso

My whole family farms but none of my children farms by choice. School got expensive so they dropped out. In the past, I could plant three bowls of groundnuts and harvest three bags. Today, I plant ten bowls and I'm lucky to harvest one bag. We are using stones to help the land retain rain water so that the soil gets richer. The baobab, however, has been a phenomenal help. I sold four bags to Aduna and bought a bicycle with the money. Recently my son needed money for school fees. It was baobab money I gave him.
With the Great Green Wall we are going to plant new trees in the rainy season. This makes me happy. I planted a moringa tree that grew so tall, it was taller than me but, one day, I went to the market and the donkeys came to eat it all up. When I got back, I couldn't tell exactly which donkeys did that to me. When you are bringing us seedlings to plant, please bring me plenty.