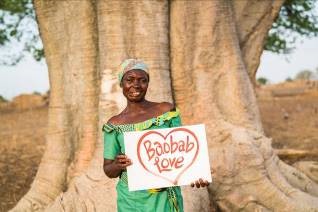 Editor's Note: The Society of African Missions is championing Africa's epic GREAT GREEN WALL, an initiative of the African Union. We have partnered with the United Nations Convention to Combat Desertification (UNCCD).
We are currently in the process of raising €100,000 in support of a Ghananian / Burkina Faso NGO called ORGIIS (Organization for Indigenous Initiatives and Sustainability). ORGIIS are working closely with an ethically based UK company called ADUNA who are, with ORGIIS, creating a circular enonomy, aimed at supporting women's cooperatives along the Great Green Wall, teaching communities the inherent value of trees, both environmentally and economically.
ADUNA and ORGIIS have gathered testimonies from women on the front line of Climate Change and how their involvement and engagement with the Great Green Wall Project has changed their lives for the good. Starting today, we are offering our readers a two-part series on testimonies of women working to reverse the impact of Global Warming. 
We ask our readers to remember that the aim of the Great Green Wall Project is not just about combatting the negative impact of Climate Breakdown, though that is a critical part of the cross continental initiative. But also, it is about helping millions of women, such as those who bear witness below, to grow food security for their families and to grow hope for future generations. 
In this instance, women inform us of the blessings to be found in the Baobab tree, hitherto unrealized, before ORGIIS and ADUNA began working with them. 
We thank all of our supporters and friends for allowing us to support this critical initiatives
The following testimonies are published with the permission of ADUNA:
BATEBE ATESU. Married. 6 children. Baobab Producer, Farmer and Trader. Kayilo, Ghana.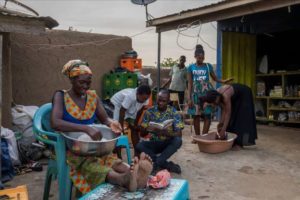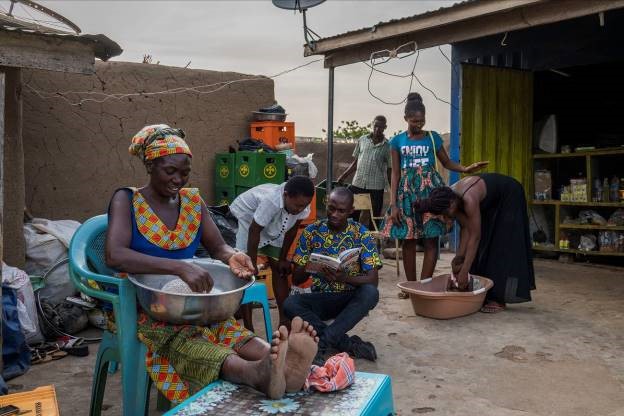 "The baobab tree is a big blessing. In the past we did not know it was this valuable. The fruits used to drop and we didn't even bother picking them. Life used to be really hard. Today we sell the fruits and make a lot of money. Our lives are transformed. I sell Aduna my baobab and I work in their processing centre. We get support and training in many areas.
I split my money in three: I spend some on my children's education, I am also a trader so I invest some in stock for my shop and I spend some on myself, making sure I look good. Nowadays, we dress so well, we look like young girls from a distance. It is when we get closer, that you realize we are old women. Thanks to Aduna, we have all become young ladies in this community."
LARDI WOEBAPORA. Married. 4 children. Baobab Producer, Farmer and Foodseller. Belo, Ghana.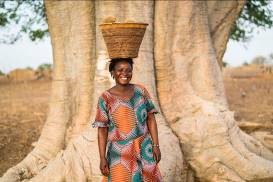 "My name is Lardi, I am a farmer. My husband is a farmer. Farming is how we feed our family. I also collect baobab. I've been doing it for a while, and since Aduna started buying from us, I am making some money. Baobab has many benefits. I make soup with the leaves and porridge with the powder. When we pick baobab fruits we sell them for good money.
I am part of the tree planting group. When I am dead, my children will inherit our land. They will benefit from the trees I have planted. I planted moringa moringa because it too has a lot of benefits. If my children are sick I pluck some of the leaves, boil and give it to them, and they recover. I also make kenkey, which I learnt from my mother. Everybody in this community knows me. They know when they are hungry and there is nothing to eat, Lardi will feed them."
KACHANA ADE. Widow. 7 children. Baobab Producer and Farmer. Kayilo, Ghana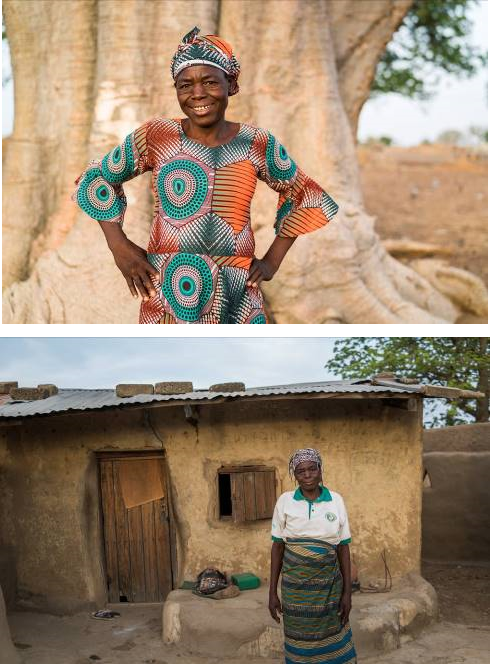 Before my husband passed away, we always struggled to find food to feed the family. My youngest child migrated South to look for work. Now thanks to the baobab work and the cooperative, life is better. I collect baobab fruits and sell them to Aduna. I actually do less work than before and make more money! And even when I am broke, I can access some extra money from the cooperative. I used to be shy and I avoided interacting with people. Now I am able to sit in the midst of people, chat freely and speak my mind.
I planted a lot of trees but termites ate them all. I will like to plant new trees but I will need to treat the soil first. I am aware that the environment is changing. The land is losing its fertility but we've been trained on how to make compost and apply it on the land to increase fertility. I hope this sustains our land for the future. Some of my children want to be farmers too.
BABY GURASEH. Widow. 5 children. Baobab Producer, Farmer and Trader. Kayilo, Ghana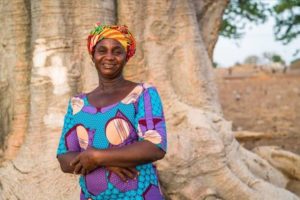 I've been farming all my life. I was born into it so once I married, I asked for my piece of land and I have been farming ever since. I think using fertilizers is actually not good for the land in the long term. Cutting down trees is also not helpful for the land.
The baobab tree is an amazing gift. I cook the leaves for food, make biscuits and other products from the powder and you can even crush the seeds for oil. In the past we didn't bother selling baobab because we couldn't make money from it. When you don't have money, you can't be happy because nothing goes on. I used to live in a wooden shack but now I have built my own home with aluminium roofing and cement blocks. Today, we, the women of this community really love each other. We don't gossip about one another. If we need to pay school fees, we just tap into our savings at the cooperative.
ELIZABETH WOEBEDI. Married. 7 children. Baobab Producer, Farmer, Dressmaker. Kayilo, Ghana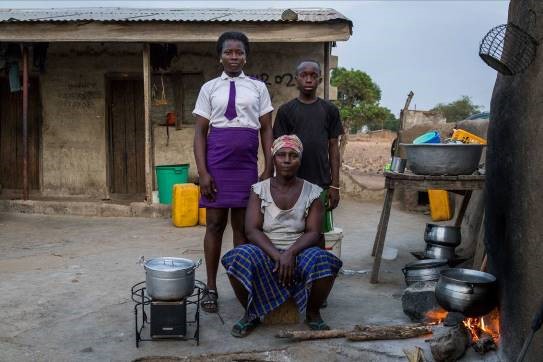 I used to be a dressmaker but there are too many people doing that so I focus on farming.
Farming isn't easy either. Nowadays, if you can't afford fertilizers, forget it. The land is not as fruitful as it used to be. I think the bushfires are ruining our lands.
In the past, we would harvest baobab but no one would buy it. It used to get rotten in the house. Life is more comfortable now since I joined the Cooperative and started selling baobab to Aduna. When you have many children, the moment the money comes, it goes. With Aduna we are able to make enough money from selling baobabs to keep our children in school. No one hears about our struggles now. Through the Cooperative, we support each other. We are improving our lives.
Part Two follows on Wednesday.