SMA Wilton Parish will host a spectacular concert on Tuesday, 12 December 2017, beginning at 7:30 pm, in aid of CORK SIMON COMMUNITY and PIETA HOUSE.
The dynamic Chicago born Karen Underwood is top billing, supported by the Douglas Harmonia Singers, Bishopstown Community School, Gael Scoil ui Riada, Scrubs and Café-Flute Ensemble. 
It is a night not to be missed and all for two very good causes. 
We are expecting a full house at SMA Church, Wilton, Cork. Tickets will be available at the door. Adults are €10 and Children €5.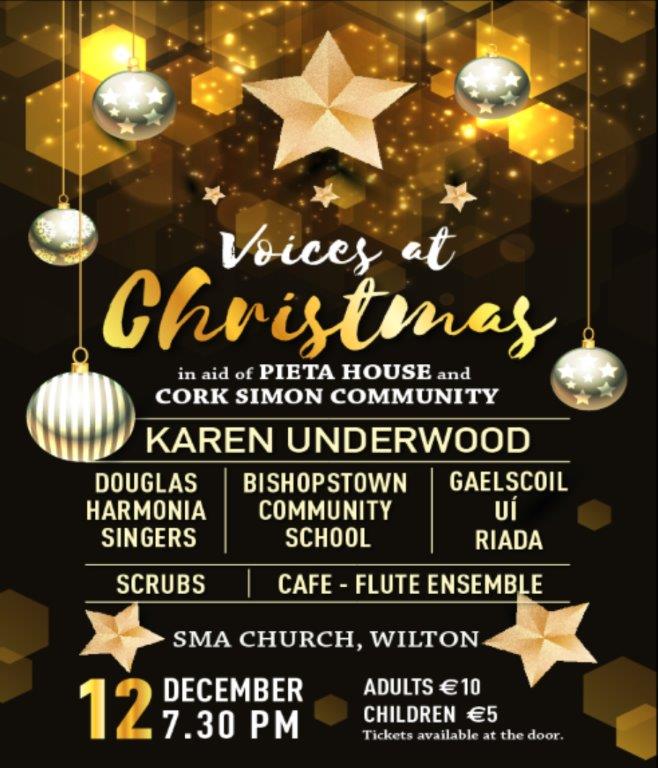 You can be assured that all performers will give of their best. In an interview with the Irish Independent in July 2008, Karen Underwood had this to say: 
"When I'm on stage performing, it feels like my blood has been taken out and that fresh blood has come in. It's sort of a letting go and the energy comes from the crowd. At the end, I take a bow. By the time I come off the stage, I'm like a bi-polar person — I'm as manic as anything but in a good way, very hyper. There is gonna be no sleeping for hours because the adrenalin is pumping."
You may read the full interview with Karen Underwood by clicking here.