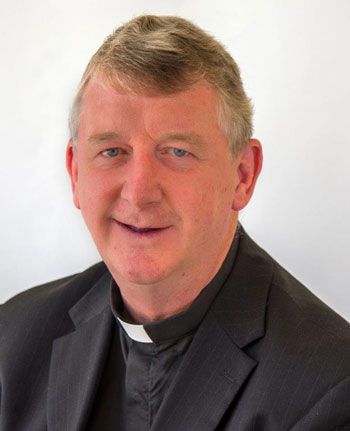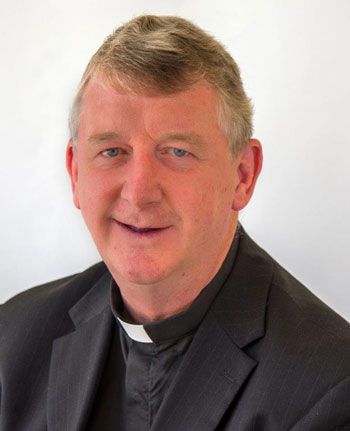 Fr Fachtna O'Driscoll, the SMA Superior General, is on a three-week 'solidarity visit' to the Central African Republic [CAR] where the Society has bishops and priests working in Bangui, Bossangoa and Berberati.
Bossangoa diocese is led by Bishop Nestor Nongo-Aziagbia SMA and Bishop Dennis Agbenyadzi SMA is responsible for the diocese of Berberati. Priests from several parts of the Society are working in Berberati and the Archdiocese of Bangui – coming from Nigeria (3), Poland (4), Benin (2), Ivory Coast (1) as well as two from the country itself. They are working alongside the local diocesan clergy.
Fr Joseph Tanga-Koti SMA is responsible for the SMA Formation Centre in Bangui where our seminarians attend the local seminary for Philosophy studies. Our Polish priests are working among the Pygmy peoples in Berberati diocese.
Since 2013 several different militias have been battling for control of the country and its immense mineral resources. Some are clearly based along racial or religious lines; others are a mixture of ethnicities and religions. They have engaged in all sorts of violent acts with the local people bearing the brunt of it all. As the saying has it: 'when elephants fight, the grass gets trampled'.
In several reports we have received from missionaries in CAR it is clear that villagers have fled to escape the attacks, mass killings, rape and plundering perpetrated by the roaming groups of Seleka (mainly Muslim) militia…. Violent attacks have targeted Christian homes, schools and places of worship while sparing local Muslim communities and mosques, often only a short distance away. Christian communities have now begun to set up self-defence militia to fight back. Sadly, there are reports that they are attacking Muslim communities in retribution.
As well as Bishop Nestor there are nine SMA priests and 1 deacon from the Central African Republic. Some are on mission in other parts of Africa as well as involved in Society administration. One of them, Fr Justin Kette, is a member of the Strasbourg District Council and cares for a parish cluster in eastern France.
The SMA Justice Office has produced a Report on the situation in CAR with particular reference to the efforts of Bishop Nestor SMA to alleviate some of the suffering in Bossangoa. Read CAR Report here.
Through the official Aid agency of the Irish government – Irish Aid – the Society has received a €15,000 Emergency Funding grant from Misean Cara to help Bishop Nestor in his work with the Internally-displaced people [IDP's] who fled from their homes, seeking shelter on various church properties in Bossangoa. The Province has also overseen the transfer of more than €20,000 for CAR from donors in Ireland. To help the work of the SMA with IDP's in CAR click here.