SMA Fathers John Gallagher, Hugh Lagan, Angelo Lafferty and Donall O'Catháin celebrated the Silver Jubilee of their priestly ordination on 3 July 2015 at the Dromantine Retreat & Conference Centre, Newry, Co Down.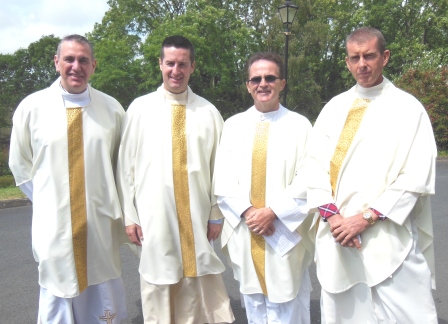 The Principal celebrant was the Irish Provincial Leader, Fr Michael McCabe, and Fr Fergus Tuohy preached on the occasion. The following is an edited version of that homily.
"We come together today as an SMA community to celebrate the Silver Jubilee of our four confreres, Angelo, Donall, Hugh and John. They have served the SMA and the church for the last 25 years and we are celebrating that great achievement today.
Let me begin by reminding you of what King Henry VIII said to one of his wives: I won't keep you too long !! I hope I won't keep you too long either.
Psalm 89:21 says "My hand shall ever abide with him,my arms also shall strengthen him… My faithfulness and my steadfast love shall be with him… He shall cry to me: You are my Father, my God, and the rock of my salvation."
As priests we need encouragement and support. Pope Francis, speaking at the 2015 Chrism Mass in Rome said: 'If the Lord is so concerned about helping us, it is because He knows that the task of anointing His faithful people is not easy, it is demanding; it can tire us. We experience this in so many ways; from the ordinary fatigue brought on by our daily apostolate to the weariness of sickness, death and even martyrdom… I pray for you as you labour amid the people of God entrusted to your care, many of you in lonely and dangerous places. Our weariness, dear priests, is like incense which silently rises up to Heaven – straight to the heart of the Father.'
Our four jubilarians have certainly worked among the people of God in many apostolates. Let me just tell you briefly about them.
Donall O Catháin was born in one of the most beautiful places in Ireland – Cork, and he has spent nearly all his missionary life in Nigeria: in Lagos, Ilorin, a brief spell in the SMA parish in West Green, London and then back to Ilorin and Kontagora where he has been continuously since 1996.
Donall is a man of many talents and he has built schools and churches, supervised Well digging and is noted for his fund raising activities. He is also noted for his proper reporting on the use of funds. He is still based in Kontagora Vicariate.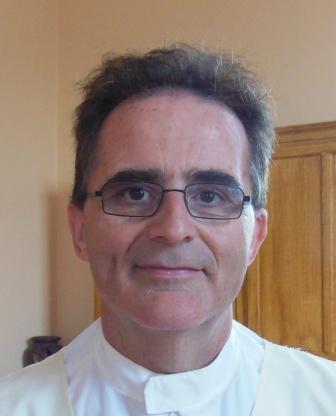 John Gallagher was born in Castlebar, but raised in Crossmolina. John worked in Ndola diocese, Zambia, for 6 years and after a sabbatical he went to Shinyanga in Tanzania where he spent 8 years before moving to Arusha from which he returned to Ireland at the end of last year. He served as Assistant Priest in St Joseph's SMA parish, Wilton until the end of May. In August he will take up a new appointment on the Good Shepherd parish team in Manila, Philippines
A hard worker, very reliable – he continues to be a true missionary.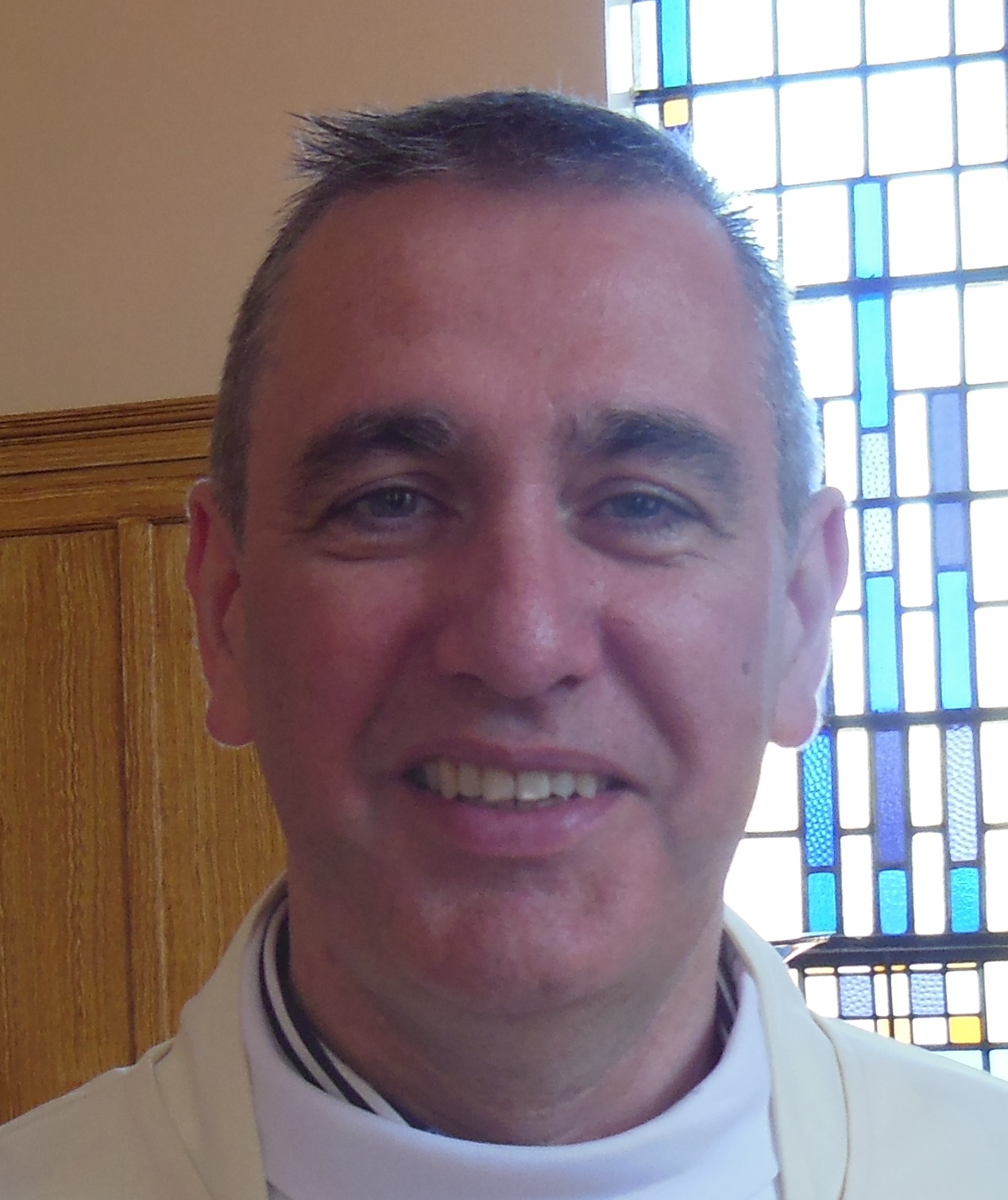 Angelo Lafferty hails from Castlefin, Co. Donegal. He was originally appointed to Liberia, but due to political instability this had to be changed and he joined the SMA team in Zambia. He worked with the SMA recruitment team while waiting for a work permit.
From 1991 – 1995 he worked in Livingstone diocese. From 1996 – 2014 Angelo has been based in the SMA community in Wilton, Cork. While in Wilton he served as Assistant to the Provincial Bursar [1998 – 2002]. He also looked after the JPIC Office and was also co Director Mission Alive with the IMU.
He was deeply involved with Cois Tine and many people I meet mention seeing him on the TV programme 'Secret Millionaire'!
After a Sabbatical in 2013 he served for some months as Assistant Priest pro tem in St Joseph's SMA Parish, Blackrock Road before his present appointment as FVC Director for the west of Ireland, based in Claregalway. Another man of many talents and a missionary ready to serve wherever needed.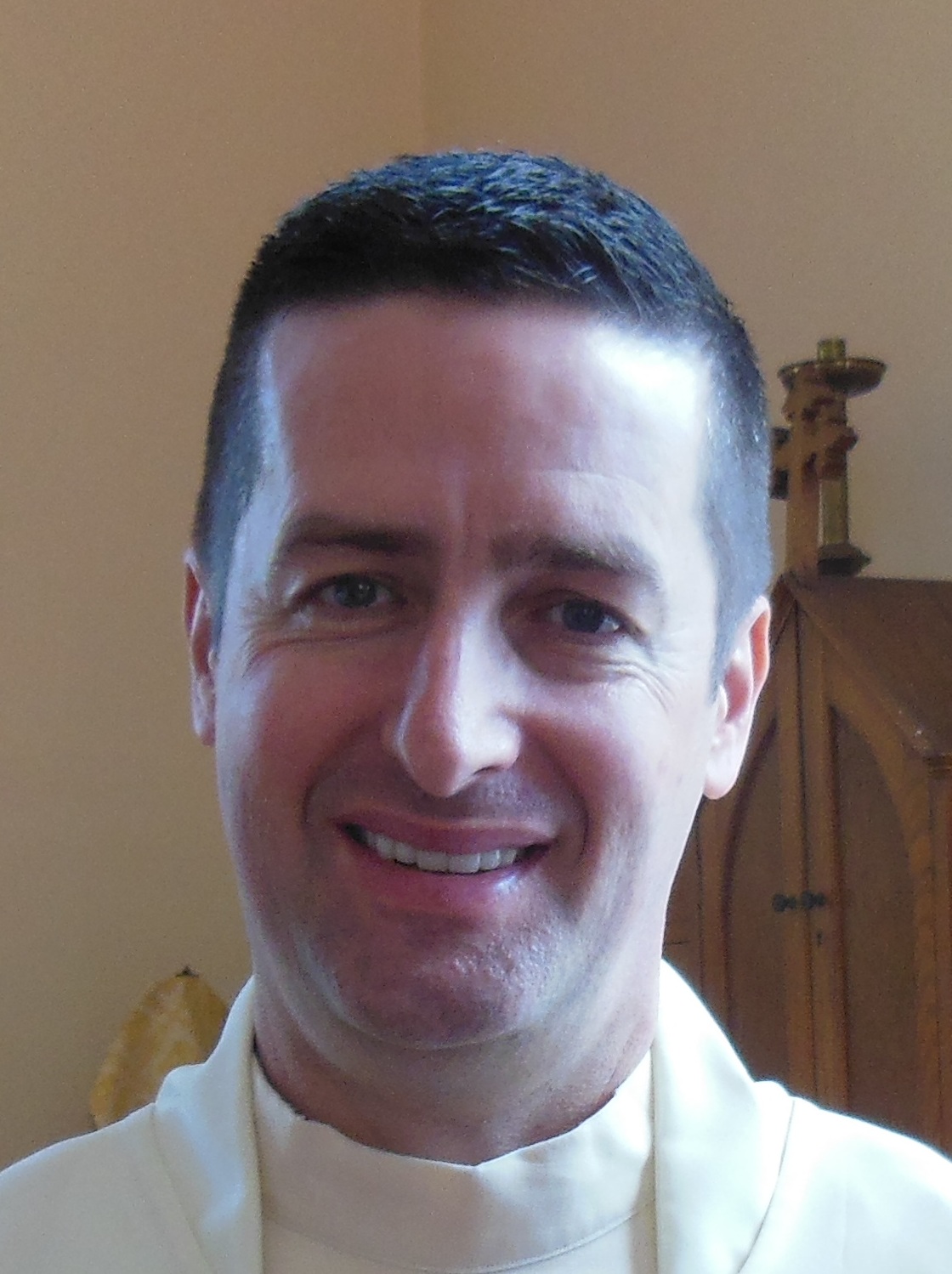 Hugh Lagan, from Maghera, Co Derry, was first appointed to minister in Shinyanga diocese in Tanzania [1990-1994]. He did the one-year Religious Formation programme in Loreto House, Dublin and assisted for some months on the SMA Mission Awareness team. In 1996 he was sent for Further Studies in Boston College. Hugh served on the staff of the Nairobi SMA Formation House from 1998 to 2005, several of those years as Superior. After further studies in Boston to earn a PhD in Psychology he returned to Africa in 2011, initially to teach at the Major seminary in Pretoria, South Africa. His ministry now extends beyond South Africa, conducting Workshops for clergy and religious.
A formidable class indeed. This is not meant to be a eulogy – rather recognition of the great service you have all rendered to the SMA and to the Church. Your families must be very proud of you.
Some words of encouragement
Pope Saint John Paul II said, "We must all be converted anew every day. Being converted also means giving an account before the Lord of our hearts about our service, our zeal and our fidelity, for we are 'Christ's servants entrusted with the mysteries of God'.[1 Cor 4:1]"
Life as a Priest and Missionary is still very challenging. People often wonder what keeps us going. A good friend to all of us – the late Bishop John Moore SMA was a great inspiration to many people. Speaking to him on one occasion in Bauchi on the subject of celibacy he told me about an occasion when he learnt a lesson himself. John often had visitors in his house and he treated all with the same respect whether young or old. By 9pm each evening he would escort his visitors to their rooms and then close the door of his own house. His security man always noticed this. One evening John heard two of the security men talking about him. One said he was surprised that this priest lived alone with no wife or companion. To quote him: "How can this man live by himself – he no get wife or anybody in his house?" The other man replied: "This, our priest, has no problem there. His God de cool him!!!!"
I hope God cools you also. Donall, John, Angelo and Hugh – I could say a lot more about you and to you but I won't. A mayor in certain American city known as the Brick city once said on a TV programme: "I will not let finite disappointment undermine infinite hope."
A certain priest, not among us here today wrote a few lines on his Facebook page recently. He was celebrating a few years as a priest.
"Father, God of all goodness, you expect from us a life of Holiness according to your heart and genuine charity towards every person. I therefore ask you Father to assist me in all kinds of activities:
encouraging sick people in hospitals, supporting the solitary aged in their residences, helping poor, hard working and generous families that find it hard to make ends meet;
being a listening ear to those who need to talk and share, counselling those who seek meaning of their lives, teaching, training, animating and educating your people in faith and in your fatherly love for all your children;
being your instrument of consolation and mercy, of liberation and openness wherever the need is felt, being your messenger of Love and hope, of solace, life and joy;
making hearts discover your presence and action in them;
energising the weak, doing good like your Son Jesus did and in union with him, erasing or at least diminishing evil;
sowing the seed of your Kingdom everywhere;
being like a key so that people can enter into it, reminding myself always that I am not acting in my own name but in Your Name and that the glory and honour belong to You alone, being a chant of Alleluia to your glory wherever I pass."
Bless those who have shaped and helped you to become the priests you are today. Have a great celebration.
Ad Multos Annos.