Following the recent installation of webcams in the two parishes confided to the pastoral care of the Society of African Missions in the diocese of Cork and Ross, our parishioners are now able to follow ceremonies in both churches. As the cameras are live 24/7 those who want to can tune in to the webcam at any time of the day or night for private prayer.
The webcams will allow friends of those celebrating baptisms, weddings and funerals to tune in and join in the particular celebration.
The installation of the Wilton webcam is of special value – allowing the families of SMA's who have died to follow the funeral ceremonies if they are unable to attend in person.
Click on the photo below to access the particular webcam.
St Joseph's SMA parish, Blackrock Road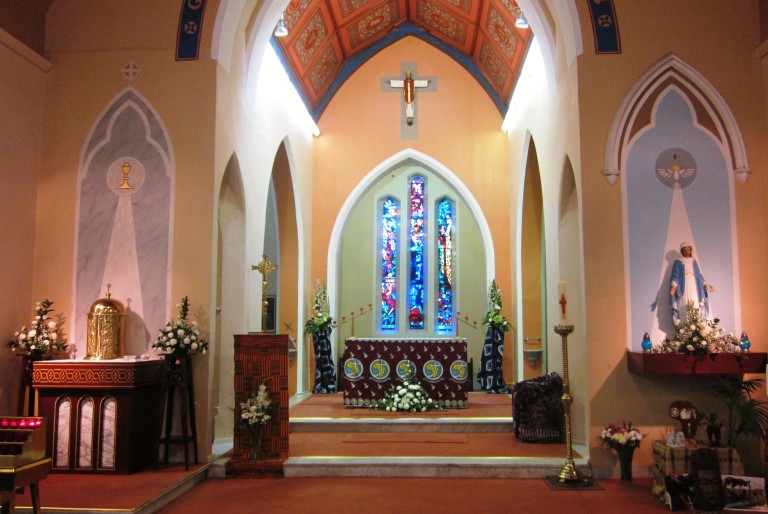 St Joseph's SMA parish. Wilton