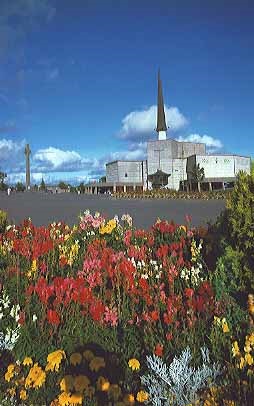 The 36th SMA National Novena in honour of Our Lady opens this Friday evening at St Joseph's SMA Church, Blackrock Road in Cork. The SMA Provincial Leader, Fr Michael McCabe, will celebrate and preach at the Opening Mass at 7.30pm.
The theme of his homily will focus on Mary, Mother of Mercy.
This National Novena draws thousands of SMA family and supporters together in prayer, culminating with the SMA Pilgrimage to Knock on Saturday, 28 May.
In his Message to those participating in the Novena – in their own homes or attending each evening in Blackrock Road – Fr Michael reminded all that "we are celebrating the Jubilee Year of Mercy, an occasion of grace offered us to receive God's mercy and forgiveness, and seek his help in our struggles and difficulties."
The SMA Irish Province is, throughout 2016, emphasising how "all of us should open wide the doors of our hearts, to forgive others, to work against social exclusion, and to welcome the stranger as our new neighbour."
As well as praying for the individual intentions of our supporters we are also praying "for peace and reconciliation in our families, in Africa and throughout the world. We will remember in a special way those who are sick and those who have lost loved ones in the course of the past year."
And during this month of May we are also carrying in our prayers our young people facing exams at this time.
Fr Michael concludes his Message with the following, "May this Novena of Prayer be an occasion of healing and grace for all of us. May it strengthen our faith in the power of God's love and unite is more closely to Christ and to one another."
On Monday, 23 May, there will be an opportunity for all participants to individually celebrate the Sacrament of Reconciliation.